– underscore further community development, accountability, better infrastructure
WITH plans to further transform the landscape of Region Five's health, education, and agriculture sectors, several People's Progressive Party/Civic (PPP/C) candidates contesting in the upcoming June 12 local government polls have outlined their community manifestos.
Speaking at a public meeting, on Monday, held at Novar/Dundee, Mahaicony, Sandra Glasgow appealed to citizens to not underestimate her youthful appearance.
"Do not look at me and say I'm too young to represent a constituency. I am going to be a name on your list for a very long time, I am going to be your mouth piece I will be the person carrying the issues to the council to represent you," she said.
Glasgow is among several persons contesting to represent the constituents of central Mahaicony.
"I am standing here to reassure you that you have a representative that is willing to work with you for the development of central Mahaicony and its surrounding areas. I am prepared to listen to everyone and to take recommendations and to take advice," she told the large gathering.
Glasgow outlined she intends to work closely with residents to advance the agriculture, health, and education sectors to ensure that all residents can benefit from various projects and programmes implemented by the regional and central government.
"We are not going to leave anyone behind, we are going to work with the seniors, juniors and we are even going to work with those who doesn't even want to work with us," she said.
Meanwhile, Melisa Bissessar who is also contesting in the local government polls, urged residents to give her a chance as she intends to rally for further community enhancement projects.
"Throughout this region we have seen development across every sector. We have seen development in the infrastructure sector, the agriculture sector, including drainage and irrigation," she said adding:
"Come June 12 2023, we are voting for transparency, we are voting for accountability, we will be voting for strong representation at the NDC level and most importantly we will be voting for community development."
Meanwhile, in endorsing the party's LGE candidates, chairman of the Regional Democratic Council (RDC), Vickchand Ramphal urged residents to give the candidates a chance.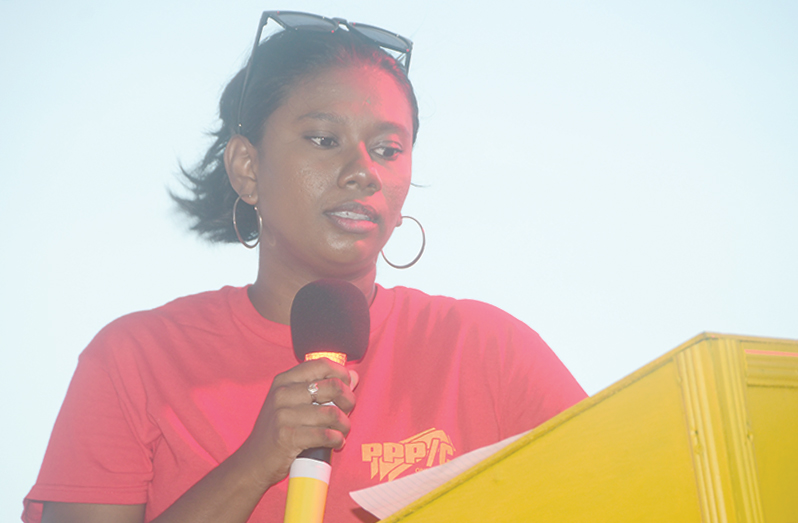 "We have some young candidates and they are fully prepared and they are ready to work for you. They are ready to bring development to all the NDCs at region number five."
Describing the young and diverse group as hardworking, Ramphal assured the residents that they will deliver on their promises.
He urged residents to look at the ongoing development.
"We have seen a number of roads being constructed in this region. You name it, from farm-to-market to community roads, to access to health centres, to communities, etcetera," he said.
"There are a number of added projects that is taking place in Region Five right now that will transform the landscape of our region," the regional official added.
Ramphal further stressed the importance of the upcoming elections and urged residents to show up in their numbers to ensure that development in the region continues.