THE festive season is upon us and I'm sure you all know what that means for most of us. It's time to get busy! We're either busy at work—trying to make the most of the days left in the year or we're busy at home with cleaning and organizing. While Christmas is supposed to be the festive season, the most wonderful time of the year, sometimes it doesn't always feel that way. In truth, Christmas is a season of shopping, preparation, working, planning, and cleaning—and did I mention working? There's a lot to be done during this time and it can be very overwhelming, to say the least. In January, many of us are left feeling so tired and exhausted after the holidays. Is it because we can't keep up with the demands of the season? Or, is it because we neglected ourselves to be able to carry out certain tasks during the holidays?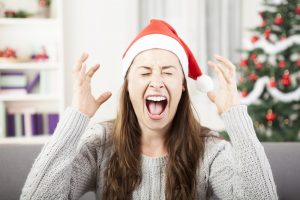 For me, it's a challenging time to manage a business, write my articles, and prepare my house and store for the season, all while trying to make memories and tend to the needs of my loved ones. It's quite a lot and I've realised that instead of enjoying the so-called wonderful time of the year—I'm left burned out and tired during and after it. What's so wonderful about the holidays if you're exhausted and overwhelmed with so many things to do? To be frank, while Christmas is meant to be a religious holiday—it has also turned into a massive fuel for capitalism and consumerism. It speeds up the country's economic growth but at the same time, it puts pressure on so many people, including myself. It's hard to keep up with the demands of work and the demands of Christmas. It's even more difficult to keep up with the demands of your home life and the demands of Christmas. This can be increasingly pressuring to parents who have children/ families that depend on them for presents, food, and extra supplies for the holiday season.
While sometimes we can take a step back and put some things off for tomorrow, instead of pressuring ourselves today—I know that's not always the case. Sometimes there are just so many things to do with so little time during the holiday season. However, I'm still pleading with you all to take your time off when you feel it's necessary to do so—to relax and breathe a bit. It's important for you to unpack a stressful day, even if it's for an hour in the evening. It's important that you listen and pay attention to your body's physical signs of tiredness and exhaustion. It's important for you to learn your emotional boundaries and what your triggers are, so that you can stay clear of them. We all ought to learn to take breaks, even through the busiest season of the year. Some people would say, "I'll sleep when I'm dead." If you're not getting any and you're constantly working, are you really living life to the fullest? How is that quality of life?
It makes no sense you burn yourself out to the point of no return during this holiday, only to start the new year with a heavy heart and eye bags. We all deserve a break at intervals. You are not a robot and you shouldn't be expected to act like one—even if there are 100 things on your to-do lists.