THE holiday season is also known as the season of giving. The holidays are that time of the year when the majority of us are busy with work, shopping for Christmas gifts, going to church, and even giving back to others in our community. It's Christmas Day and we can finally breathe (right after cooked lunch)—after a long and hefty season of responsibilities and work. We've given so much of ourselves to the people and things around us during the holidays that sometimes I think many of us (including myself) forget that we also need to give to ourselves as well. If you've been a regular reader of my column piece, by now you'd know how important self-care and reflection are for me. With that in mind, how many of you actually bought a gift for yourself? Did you say something kind to yourself lately? Did you acknowledge how productive you've been during the holidays?
The idea that we need to give so much of ourselves and what we have to others is a bit far-fetched for some and there's no limit. I think it's important that boundaries are maintained—even during the season of giving. I love the idea that we should give freely and have open arms. While I agree that it shouldn't only be for a season, I also believe that we must always remember that the "self" comes first. As we reflect on the busy season we endured, I know many of us are beyond tired; we didn't get to rest as we should have because we neglected our rest and sleep schedule. I know many of us probably refused to stick to our budgets because we overspent on gifts for others. I know many of us are even feeling burnt out because we didn't take time to slow down and relax for a bit before moving on to the next task after completing one.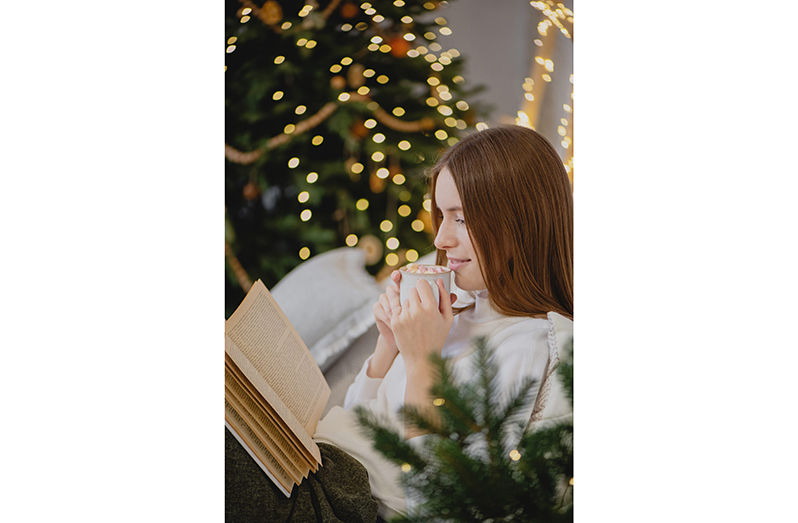 As I mentioned in my previous column, holiday burnout is a major issue for many people around this time. It's great that we can give our time, energy, love, and even gifts to others during this season of giving, but what sense does it make if you neglect yourself in the process—only to suffer the consequences later? Hence, it's important that we learn to what extent we can give and stick to that quota. We learn our limits, where the line can be drawn, and stick to it. For many compassionate beings, having a limit to how much we can give and what we can to do help others can be a hard thing to do. Nonetheless, it's very important that we know what those limitations are and be sure to follow suit when need be. Learn to give yourself a little break, a pat on the back, or even a present that you've been eyeing for some time. The phrase; "self-care is not selfish" is one thing that I've had to come to terms with throughout the years. You can simultaneously help others while helping yourself as well. Don't neglect one for the other.
Read a book, watch Christmas movies, buy your favourite makeup products, bake your favourite recipes, visit a spa—do what you must to spend time with yourself and take care of YOU. As you reflect on how much of yourself you've given away this holiday—I hope next holiday you remember to give a little of yourself; to yourself, as well.
Merry Christmas! From myself and my family to you and yours!