IT'S officially the year 2023 and before I say anything else, let me congratulate you all on surviving through the year 2022. We're in our post-pandemic (almost) era and it's simply refreshing to know that we're all alive, but that doesn't mean all is well. I know after the crazy year of 2020, many of us are still healing and learning. In fact, I've lost more people and things in 2022 than I did in 2020. I've lost loved ones to both death and disagreements. To look at things through a more positive lens, I've lost opportunities and gained new ones in the process. I've lost friends but gained more genuine connections in my life. I've lost loved ones through death, but I've gained a deeper appreciation for love and life. I won't exaggerate and say that I didn't have wins this year; of course, I did—just like many of you as well. I've won multiple awards while I simultaneously expanded my business and career. Those were quite memorable moments, but that doesn't mean the rest of the year was a breeze.
This was one of those years when I mentally struggled a lot—from grief and exhaustion. I decided to open up and be vulnerable to sharing this bit of information because I'm sure I'm not the only one who has struggled this year. I know it will be difficult for many of you to open up the Facebook app to view the wonderful recap of the year all of your friends and family had. For many of us, 2022 will be memorable, but not for all the right reasons. You've probably heard or will be hearing that your struggles will be less someday and perhaps next year will be a better year. People say that to you without realising that we still have to acknowledge the bad and the good. They shouldn't invalidate your unpleasant experiences this year by telling you, "at least you survived", "you lived to see another year", "it happens" or "at least you still made some good memories too".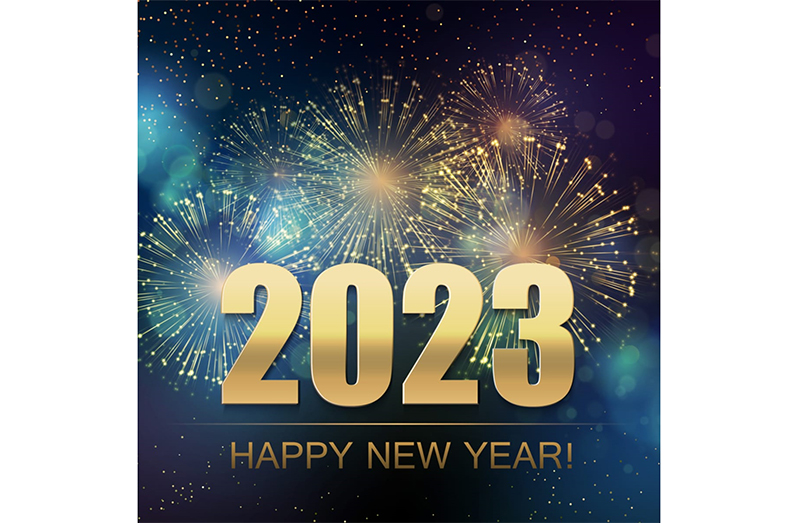 There's no need to sugarcoat or romanticise your struggle only to fit in. It's okay to acknowledge the pain and hurt you've experienced in 2022, and if it's overwhelming thinking about what happens next for the new year, I'd personally advise you to seek professional help if you possibly can. There will be many positive, cheery articles and posts about the new year—I'm sure of it. I will probably even be labelled as a pessimist after writing this as well. That doesn't change the fact that we need to acknowledge the good and bad in life. I'm not saying for us to always remember the bad and live by it—NO. You should, however, be able to process and understand the hardship, hurt and pain you've experienced, so you can heal for the new year ahead.
My most significant resolution for 2023 is to heal from 2022, while continuing my journey of making unforgettable memories with the people I love the most. Sometimes, it's just the little things that make the biggest difference. If surviving 2022 is your biggest recap—so be it. It takes a lot out of us these days to mentally and emotionally go out into the world and be productive. If you've managed to even do just a fraction of what you've wanted to accomplish all year long, then that's still an accomplishment. Don't be so hard on yourself for the new year—give yourself the credit you deserve.