– Back in Guyana after 33 years!
REAL estate mogul in New York Ken Subraj has certainly not forgotten his roots here in Guyana. Back in the country after a whopping 33 years, it was a pleasure for him not just to visit the old sites where he worked but to launch his biography which is filled with some of his thrilling life stories and lessons.
The almost 82-year-old businessman launched his book titled, "Footprints of a Farmer" by Richard B. Mahase in New York and subsequently in Guyana last week at the Government Technical Institute (GTI), where he was a student well over 60 years ago.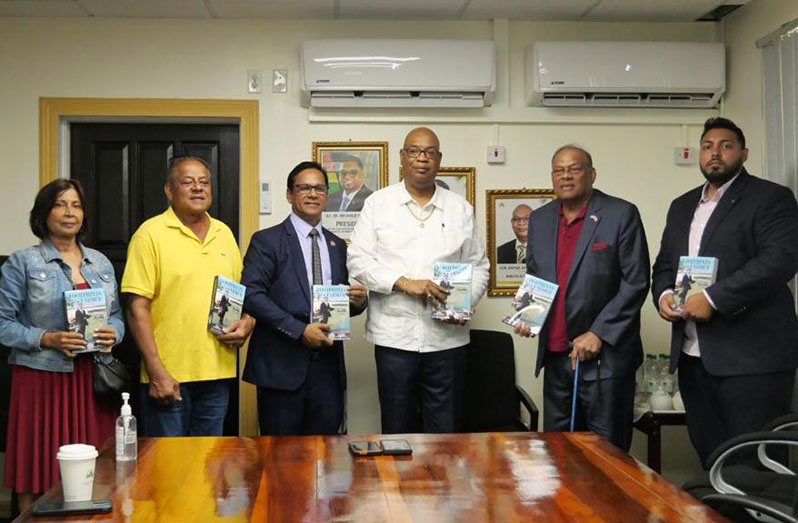 Subraj wanted to launch his biography on his 80th birthday, but it was delayed by some two years due to the Coronavirus pandemic. "The main thing is to leave my legacy," he said in an interview with Pepperpot Magazine, as he modestly reflected on how he was getting down in years.
"I wanted to see my roots, what's here, what they've done to the place since I left and most importantly, what I can do to help. They can read my book and ask me anything; I'll tell them what I know and what I can do to help, free of cost," he joked.
The book speaks to Subraj's upbringing and education, his main days of working in Guyana at the Ministry of Works and the Guyana Bauxite Company and his subsequent employment in the Middle East on mega projects in the Oil and Gas industries of Oman, Kuwait, Saudi Arabia and UAE, with his head office in Athens, Greece. It also sheds light on his role as president of the vast rental empire Zara Realty Holdings in Queens, New York.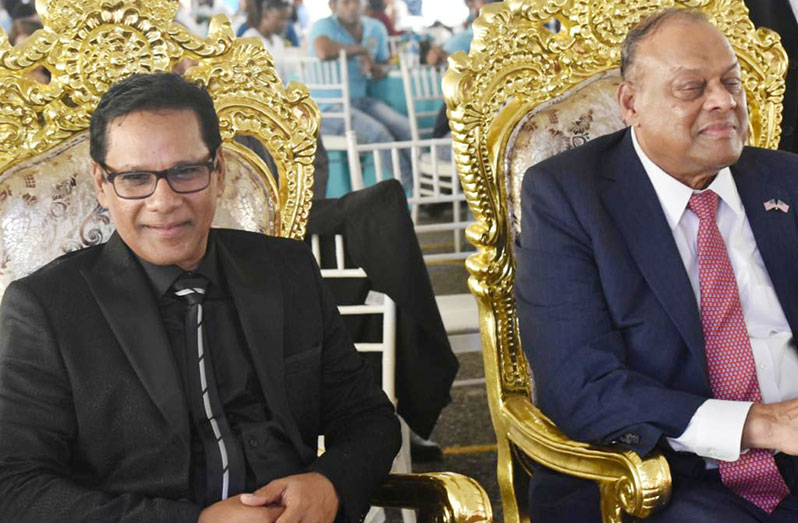 "Being here more than 30 years ago, I saw some things which have blown me away; they've done well in certain areas, but in other areas, I'm disappointed. I'm blown away because there are some capital improvements, new infrastructure," Subraj shared.
As for Linden, where he spent a considerable amount of time working in the mines to bring out the bauxite and repair the machines, he observed that there have been few changes since his departure.
The current state of the mines leaves much to be desired in Subraj's view and he couldn't help but reminisce on the days he worked in them. "I recall we had a record-breaking production of 10 million cubic yards, close to 140 million tonnes. Now it's only about 1 ½ million cubic yards which is a significant drop. I don't know how much money you are going to get out of that."

The Important Lessons
During his brief visit to Guyana lately, Subraj was able to pay courtesy calls on several government functionaries and to visit places of interest to him. He also donated copies of his book to various institutions, including the National Library, University of Guyana and Bel Air Primary School, which he attended more than seven decades ago.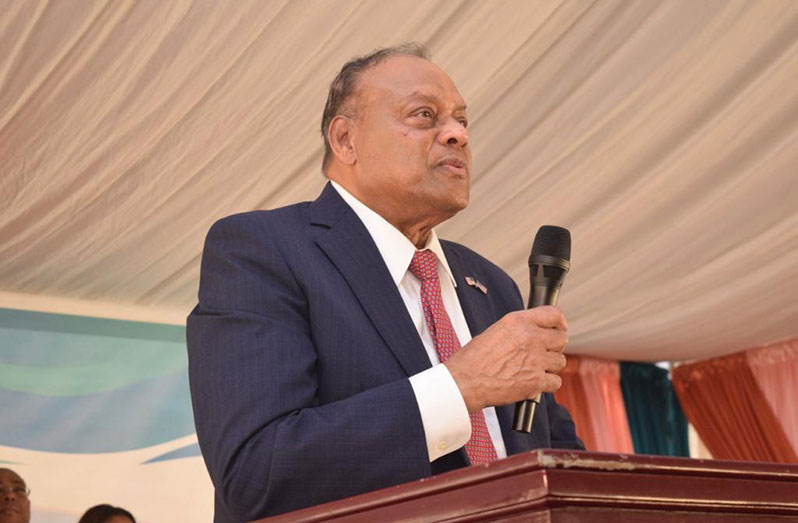 At the GTI ceremony, Minister of Culture Youth and Sports Charles Ramson lauded that Subraj chose to share his story with the young people at the institution he attended. "It's important that you pay attention to the story that comes along with Ken's success," he urged the students gathered.
He impressed upon them the need to pay attention to the important lessons that can help them fast-track success. "He (Ken) had to leave the country to get greater opportunities so that he can pursue his dreams; today, you don't have to leave. Those opportunities are being presented to you. His life lessons and success are not just about where he started; it's about how it moved forward. Listen to the story of Ken," Minister Ramson further advised the students.
He also reminded them to take advantage of the opportunities being presented to them by the government so that they can build their careers, even if it means ending up in one they had not started out with. "Ken started at GTI but ended up as a real estate mogul. He could've stayed in the same area of his learning, but he was nimble enough and had the courage…to grow his career," Minister Ramson observed.
Principal of GTI Renita Duncan said she was super impressed with Subraj's personality and thanked him, especially for the new three-storey, state-of-the-art building coming on stream. "Thanks for understanding the vision of improving technical and vocational education in Guyana and for contributing so generously," she added.
Deputy Chief Education Officer – Technical, Ritesh Tularam, conveyed commendation and gratitude to Subraj and his family on behalf of Education Minister Priya Manickchand.
Meanwhile, author Mahase, a former Guyanese media manager, has written and produced radio and television shows over the past 35 years. He served as the Chief Sub-Editor and columnist of the Guyana Chronicle in the '80s and '90s, after which he wrote, directed and produced several documentaries and three sitcoms (notably, Agree to Disagree) for the Guyanese audience.
In 1992, he was awarded the Best Graduating Student in Mass Communication from the Indian Institute of Mass Communication, New Delhi, India.