MEDIA personality Janelle Persaud has never been afraid to push boundaries. As someone who always held herself to high standards, she shrewdly approached each of her previous jobs as a stepping stone to the next big thing in her life. Now that her brand new business – Cacique Consulting – is on the horizon, she is definitely excited about the possibility of being her own boss.
The 36-year-old believes that venturing out in this way is scary territory. "But I think some amount of fear is a good thing. I am more excited than anything else about the prospects of building a legacy of my own and humbled that this could serve as an inspiration to others who are afraid to step out on their own," she shared in an interview with Pepperpot Magazine.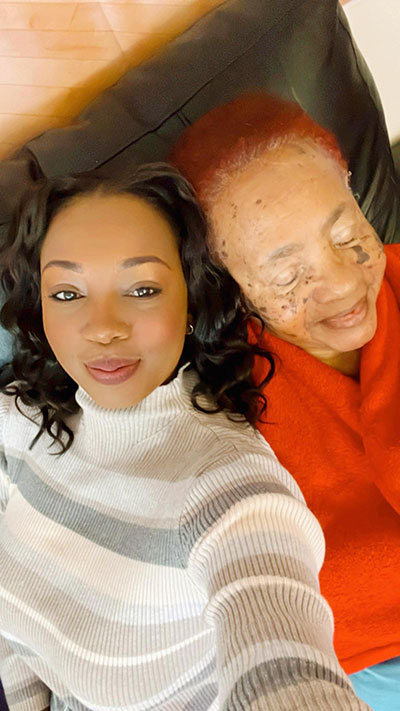 Born and raised in Lethem, Region Nine, Janelle attended the Arapaima Nursery and Primary Schools before moving on to St. Ignatius Secondary. She came to Georgetown, sadly, for her dad's funeral when she was just 16 years old and never returned to Lethem. Her mom, who was imprisoned at the time, died five months later.
Imagine how happy Janelle was at being given an opportunity of a lifetime to further her education and live her dream of becoming a journalist! Furthermore, she feels that the strong women she was raised among certainly helped her cope with the difficult circumstances that she experienced.
"I feel incredibly lucky to have been raised in an extended family led by some strong, independent women; my grandmother, mom and aunt. These women, in their own unique ways (not all positive) have played a significant role in shaping who I am today," she expressed, adding, "I have a 14-year-old son, Nathan, who is an important part of my story and quite unfairly, also responsible for building my character."
Cacique Consulting
Having worked in media and communications for nearly 20 years, Janelle, at one point worked her way into the Ministry of Foreign Affairs after securing a BSc in International Relations at the University of Guyana.
She then moved on to ExxonMobil Guyana to learn more about the new oil and gas industry and in less than three years, earned an early promotion to Media and Communications Manager.
Now that she's set up Cacique Consulting, Janelle said that she is excited about the possibilities and benefits of oil and gas and how the resources can catapult massive economic growth and development in Guyana.
"Business as we once knew and practised is changing and I believe that it is incumbent on us to adapt to those changes. As the Guyanese economy opens up, local companies are forced to think of non-traditional ways of brand visibility and marketing," she offered.
Cacique Consulting was set up not only to help local companies create scalable strategies and plans for local audiences in this space, but also to provide advice on the kinds of policy adjustments and standards needed to participate in an economy that includes international players.
"On the other hand, we intend to assist international companies to navigate the Guyanese market; who are the appropriate stakeholders to engage, and what are some of the cultural sensitivities to consider etc."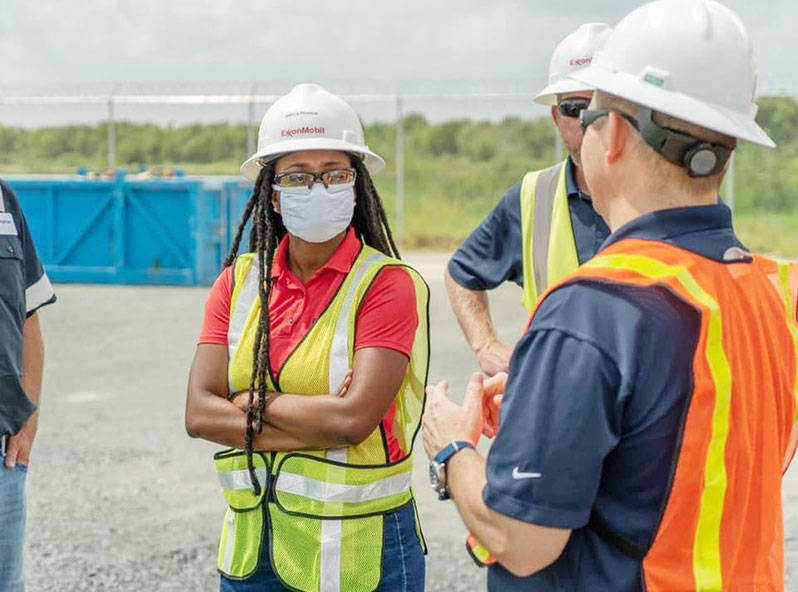 Cacique is the name of a family guesthouse that Janelle's grandmother opened after deciding to end her service at the regional guesthouse. "I got a name that allows me to pay homage to my grandmother and aunt, two of the strongest, bravest women I know."
The new business will offer such services as: Strategic and Crisis Communications, Executive Coaching and Speech Writing, Reputation and Brand Management, Advocacy and Government Relations, Media Relations, Social and Digital Media/Content Creation. Other Business services include procurement, preparation of bidding documents, and Guyana Revenue Authority/National Insurance Scheme Compliances.