LOCAL physiotherapists now have their hands on a brand new technique in the area of pain management called Osteopathy, thanks to a course that was coordinated by the Guyana Physiotherapy Association Continuing Education Committee.
The technique was introduced here in Guyana last week by Dr. Steven Sanet, a specialist in Osteopathic medicine who hails from Pennsylvania and who has been travelling the world to teach such techniques.
The use of Osteopathic medicine is expected to enhance the already existing physiotherapeutic techniques that local physiotherapists use. It is another skill that they can learn to add to their treatment, another technique to help patients manage their pain without the intervention of medication.
Osteopathy is a manipulative art of medicine that uses the body's own healing mechanisms for repair and wellness, which has a grounding philosophy that the body is a whole unit; not just a combination of pieces.
It was founded in 1874 by Andre Taylor Still, who was a traditional physician, and who approached the human body as a wondrous machine, capable of its own healing when its physiology and anatomy were operating optimally.
"The philosophies on which he built his system of manipulation included the holistic approach of treating the body as a complete system rather than chasing symptoms. Dr Still said it is the job of the Osteopath to 'find the health' in the body rather than just treat disease," Jana Edghill, Physiotherapist and Secretary of the Guyana Physiotherapy Association told Pepperpot Magazine.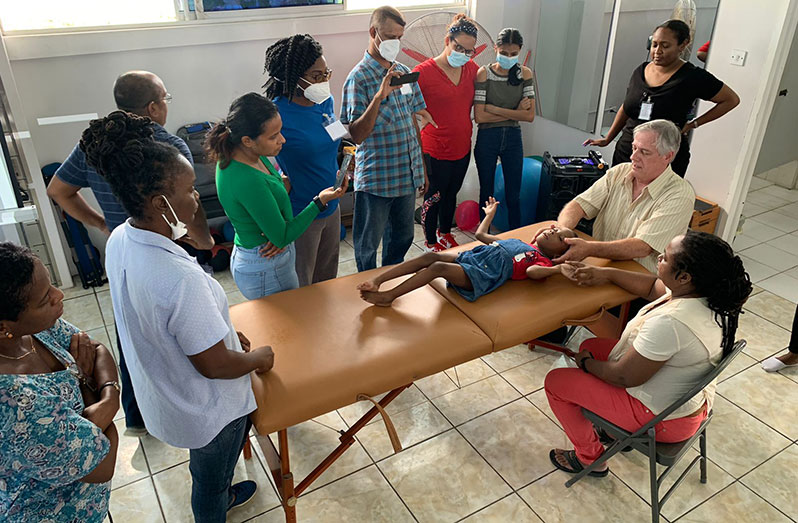 "Dr Still considered that structure and function have a relationship, and the goal of treatment was to restore normal structure and aid the body's own natural healing mechanisms," she continued.
Physiotherapists locally have been making a significant difference in the lives of patients, helping some in worst-case scenarios to recover just fine. While many patients are often wheeled in because of immobility, many are able to walk right out after receiving therapy from physiotherapists who often demonstrate a great degree of patience and care.
Edghill undoubtedly speaks for many other physiotherapists when she says that it is important for them to continue improving their skills in the profession. As such, the introduction of Osteopathy is a great idea and a step forward in improving the skills that they already have.
According to her, the treatment can be used for a wide array of conditions from back pain to shoulder and neck pains, sinus problems, headache, shortness of breath, and for children with disabilities who need help with physical development.
Regarding the new treatment that is now available, Edghill described it as a "very hands-on treatment technique that doesn't require any expensive equipment." It's a skill that can simply be developed with the hands. "That's why it's such an important tool to have in your bag; you'll be able to treat patients when you go to outreaches in far-flung regions."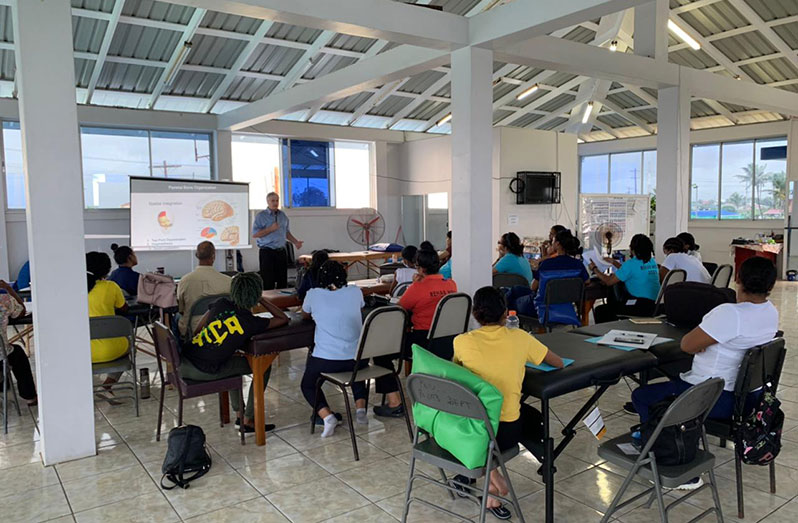 For the course that Dr Sanet conducted, therapists from all across the country were able to benefit, including those from far-flung areas in Regions Two, Seven, and Nine.
"The purpose of the course was to enhance our techniques in the area of pain management, and we are looking to do this course again at a more advanced level to learn more advanced techniques from Dr Sanet," Edghill said.
Meanwhile, Dr. Sanet, D.O, is an internationally acclaimed American Osteopathic physician, lecturer, and founder of the Osteopathic Health and Wellness Institute (OHWI) in the United States as an alternative for those suffering from pain and illness. He has also founded the Osteopathic College of Ontario (OCO) in Canada to bring this non-surgical choice to the world for those where medicine has not worked or is not affordable. The college and faculty teach Osteopathy in more than 40 countries with the goal of making accessible this drugless medical art.