THE C Class Open will serve off the second weekend of the Guyana Table Tennis Association (GTTA) National Championships, which is billed for the Cliff Anderson Sports Hall.
A number of the junior players, who excelled from week one, are also expected to compete this weekend, including 11-year-old Jasmine Billingy who won the 19-and-Under title and 15-year-old male 19-and-Under winner, Jonathan Van Lange.
The top 21-Year-and-Under players are also expected to battle today in both the male and female categories.
Tomorrow at 14:00hrs, the Doubles competitions for men, women and mixed teams will serve off.
According to information from the GTTA, all finals will take place between 16:00hrs and 19:30hrs
.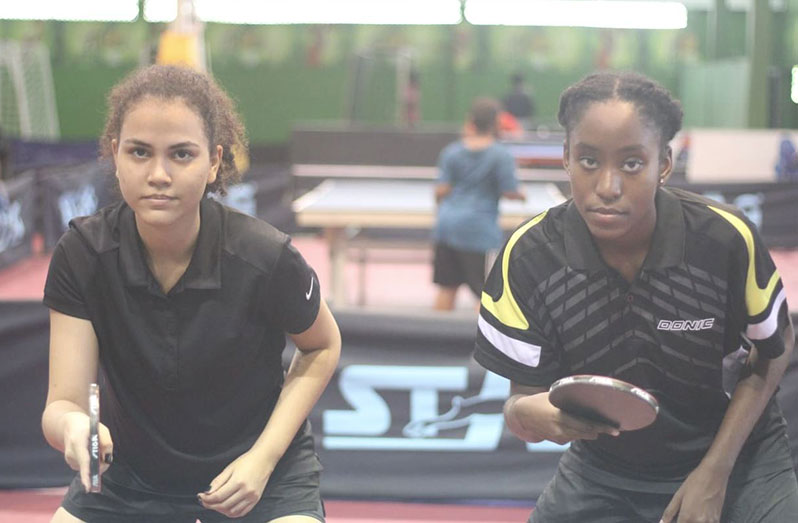 GIRLS' BATTLE
Billingy won the National female title in 2020. This year, although it is now 21-and-Under, she is still the favourite. Her main competition will come from 2022 Girls Doubles champions Thuraia Thomas and Crystal Melville and her age group nemesis Samara Sukhai.
Van Lange finished as runner-up in the 21U male competition in 2020 to Elishaba Johnson, while he won the 'B' Class Open.
The 2022 version of that event is set to serve off the third weekend of the National Championships.
The B Class Open and the Men's Singles would start on February 5, while on February 6, both will conclude along with the Women's Singles.