GANESH Singh is one of many fisherman in Hague Village, West Coast Demerara and he depends on fishing as his sole source of income for the home. Like many others in the community, the father of three told the Pepperpot Magazine that he comes from a long line of fishermen- his grandfather was a fisherman, his father, his brothers and many other men in his family tree all practised the trade.
He has been residing in Hague for the past 20 years but is originally from Windsor Forest, and would make a three-week fishing expedition with a captain and crew from the village, twice a month. Singh explained that the fishing boat he works on is not a seine boat and they do their fishing with line hook, which has to be hauled in manually, by hand.
He is a sailor along with four others and the captain and they would go as far as 100 miles into the Atlantic Ocean, in our Exclusive Economic Zone (EEZ), our waters, to make a good catch. Sometimes, they explained that they have to go to Waini Point, Region One (Barima-Waini) or way up Corentyne River, because they have to go farther to fish, since oil-drilling activities have disturbed the natural habitat of the fishes.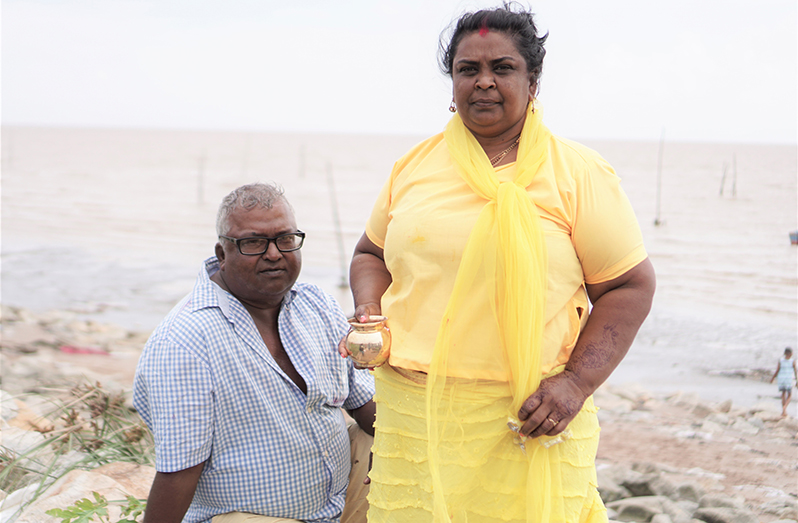 Singh reported that presently it is not fishing season, due to the windy weather conditions and for a good fishing trip they have to take into consideration the weather, tide and other things. "Being a fisherman is no easy task, because when the tide is rough it is hard to stay still or walk in the fishing boat, and we have to cope with so many challenges, but overall, fishermen are very strong people; we weather the storm and bring the catch home," he said.
He described fishing as a very dangerous job because being at sea you never know what can happen and they are risking their lives to earn. Singh added that there is always the possibility of a piracy attack or a fishing accident and there is no one around to help, but with these things considered, they still have a job to do, and that they must.
"Fishing is like a gamble because you don't know if you will have expenses, much less make a good catch," he said. The fishermen practise saltwater fishing and would catch snapper, trout, kurass, gilbaka, banga, shark and catfish among other types of fishes.
The 33-year-old stated that he grew into fishing and that he fishes to make a living. Singh explained that depending on the catch they get paid and if there is a good catch, they receive fair salaries.
Another resident, Rajkumar Bissoon called "Rayo," is well-known and he is the owner of several fishing boats. His son got married on Sunday and he was with his family at the seawall at Hague Village to do a religious ceremony.
He has lived in the village for more than 35 years, his parents are from Hague and grew up there as a fisherman and that his grandfather was a fisherman too. He reported that all the men in his family, including his sons, are all fishermen and the women are housewives.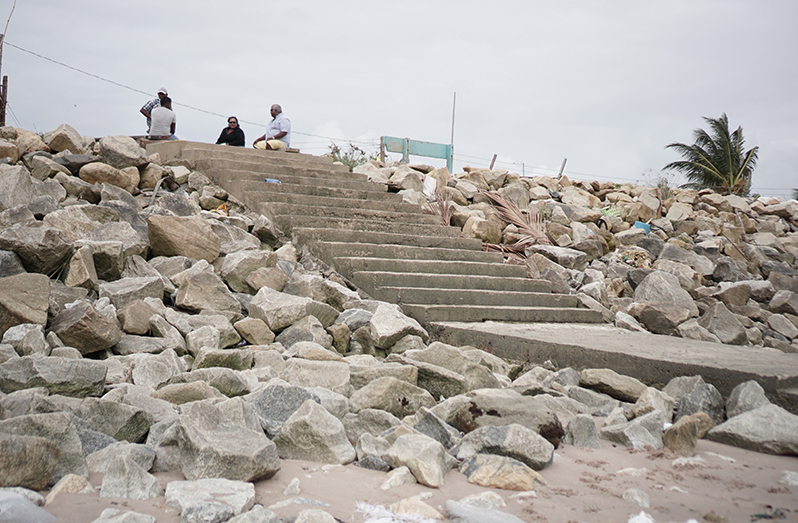 Fishing is a family tradition for him and to equip a fishing boat with ration, fuel and ice takes half a million dollars for a trip, which is about two to three weeks with a crew of four and the captain. Bissoon explained that 9,000 pounds of ice lasts 17 days and before that starts to melt, the crew has to make it to shore.
"Fishing is an art, which requires skill like any other job; one must know what they are about and you have to know the weather, tide and know-how about fishing," he said. The 48-year-old stated that loading the fishing boat alone is a task; at times they have to wait on the tide and getting nine drums of fuel, with 9,000 pounds of ice to store in freezers and packing the ration is not easy labour.
He, like most boat owners and fishermen, has to pay people to guard their boats and engine at nights. At that time, there were about 10 fishing boats moored, it was a low tide. Bissoon disclosed that his crew will make their next fishing trip in a few days and he is hoping that they will make a good catch, so they can all benefit.