— with no evidence of work under Bulkan's watch
By Tamica Garnett
FORMER Region Three Regional Information Officer, Ganesh Mahipaul; Georgetown Councillor, Oscar Clarke and former Region Two Regional Executive Officer (REO), Rupert Hopkinson were on Monday named among some 56 employees at the former Ministry of Communities who were paid over $800 million across five years, with no evidence of the work they did.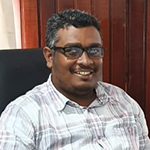 This was revealed by Local Government and Regional Development Minister, Nigel Dharamlall, on Monday at the Arthur Chung Conference Centre.
Dharamlall declared that the employees appeared to have been "part of the political machinery that were part of the [previous] government".
He noted that the condition was discovered when the new administration recently conducted a situational analysis of the ministry he now heads.
Since the changeover of government, Dharamlall said there has also been no presence of the 56 individuals.
"In the minister's secretariat in MoLGRD [Ministry of Local Government and Regional Development], there were 23 staff who were [collectively] earning as much in total as $7.30 million per month. Who were those staff? We have been unable to verify and validate the performance of these staff because there is no record of their work, no documentation of their work, and since we took office there has been no presence of their person in MoLGRD," Dharamlall informed.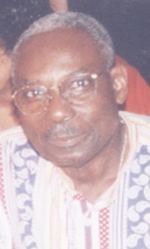 Leading the list of earners were two advisers to the minister [Ronald Bulkan], who were earning a total of over $500,000 per month.
"We had two advisers to the minister: Carmichael Thorne and Samuel Parris. Carmichael Thorne was earning $488,250 per month plus $30,000 in non-taxable allowance and telephone as well as a travelling allowance of over $20,000 per month. That is over $500,000 per month, and we have no record of any of the work they would have done," Dharamlall shared.
Clarke was listed as a "Special Ministerial Adviser" who was paid approximately $418, 000 per month, in addition to $25,000 per month duty-free allowance, and a telephone allowance of $15,000.
"Since we have taken office we have not seen him and from reports we received this individual turned up three half days per week, earning, when you add it all up, close to half a million dollars per month," Minister Dharamlall said.
Hopkinson was listed as a "Special Adviser" and said to be earning $376,807 per month with a non-taxable allowance of $70,000 per month, along with a telephone allowance of $10,000.
ABSENT FROM WORK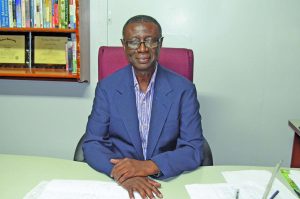 "These are individuals whose contracts were renewed even after no-confidence motion, renewed for a substantial period. So their contracts are in effect but the fact that they have not turned up for work it means that they are in terrible breach of their contract," Dharamlall further explained.
Aside from the 23 employees at Balkan's secretariat, the other employees were part of a "Department of Community Development Council (CDC)" and worked in the respective regions.
Individuals under the CDC include Mahipaul, who is receiving approximately $220,000 in salary and allowances; former APNU+AFC Member of Parliament, Barbara Pilgrim, who is receiving approximately $230,000 per month; and Technical Assistant to the Minister, Simpson Da Silva, who is earning approximately $370,000 per month.
"From the names we have perused, these are all political operatives of the APNU+AFC. They are stationed in the regions but when I spoke to the REO they were not supervising these individuals," Dharamlall said.
In the past five years, the 56 persons identified by the local government minister took home over half a billion dollars.
"This is $13.5 million between [former Minister Ronald] Bulkan secretariat and the CDC per month. By five years that is over $800 million that these 56 persons have earned on the back of taxpayers without evidence of their efforts. We cannot countenance this," Dharamlall said.
The minister noted that going forward the persons identified will be assessed on a case-by-case basis as contact is made with them.
"The MoLGRD will ensure as we move forward that everyone who works for the ministry will exude the greatest of professionalism, competence, and greatest of respect in the conduct of our duties. That is the minimum with which we will work and minimum that has been set for all of us," he added.