Pieces and Things has become a leading name in the fashion and beauty industry in Guyana and since its launch, the business has continued to transform ensuring that it lives up to the level that it is widely known for. Now, once again, Pieces and Things has kept up this trend with the announcement of the launch of its merchandise line. According to Owner and Proprietor, Ashaka King, this was a dream of hers for some time and she is excited to finally be able to bring it to fruition.
King, who has been in business for the past 10 years, told the Buzz what brought her to this point explaining, "I was thinking on the idea for some time and then COVID-19 came around and gave me so much free time to actually work on those back burner ideas. Coupled with the fact that I have been in the industry for 10 years, I decided that it was time to put those actions into play."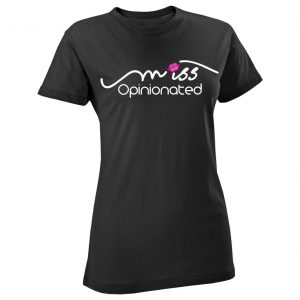 King gave some insight into what the company's merchandise would be like describing it as an "expression of exactly who I am and what I'm passionate about." She reminded that she built her empire out of her love for cosmetics, beauty and fashion. Further, she explained that the custom line will feature T-shirts, tops and cosmetics and will involve an in-depth look in the creation of these items from concept to actualisation- a process that King is very fascinated by.
She told the Buzz that her merchandise will be unique because of what her brand represents and explained that her brand is tied directly to her personality.
"My supporters know that Pieces and Things is me and I am it. I'm known for my outspokenness; for my intellect. I'm known for my drama sometimes over the years. My store doesn't stand alone, it goes with me; I carry it on my back, and I believe that this is what sets me apart, and this what I'm trying to showcase through my 'merch' line," King explained.
Speaking on her journey from the beginning of her business to its expansion to date, King stated that she started the business at 19 years old and has attributed her success to her determination to not stay stagnated and always keep going. She said, "There was never anything else but Pieces and Things. There wasn't another option for me. I didn't allow myself to think of another option. I knew that this is what I wanted to do and this is all that I could've done."
She advises other entrepreneurs to "dream big" stating that this will help to catapult them into further and lasting success and that this is what has enabled her to stay on top of her game for over 10 years.
Pieces and Things operates through its online shopping platforms via its Facebook and Instagram handles @Pieces&things and utilises local and international couriers to reach its customers.