– do not bottle up mental health issues, experts urge
THERE is always a lot of talk about mental illness and how it affects Guyanese but not enough discussions on the importance of psychotherapy as means of preventing eventual worse-case scenarios.
These worse-case scenarios of untreated mental illness can come in the form of suicide — for which Guyana still holds one of the highest world rates — self-harm, depression, physical illness and even violent behaviour.
During interviews with Guyana Chronicle, both psychologists and those who seek therapy have agreed that, while the need for more persons to see therapists exists, acting on this need is challenging for the Guyanese society.
"It was very difficult. It was a decision that took me years to make," 25-year -old Christopher France said, talking about his journey to accepting his need for therapy.
The young man told this newspaper that he was diagnosed with borderline personality disorder, a reality he accepted over time.
What led him to the decision to see a therapist were multiple difficult circumstances in his life, which all happened in domino effect.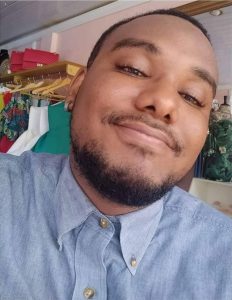 "Within six months, my mom put me out; then, within four days of finding a place to live I got knocked down and couldn't walk for three months; then I had final exams to contend with; then I lost my uncle unexpectedly who was like a father to me — all while battling with my mental health. That was what pushed me to finally be proactive," he said.
However, long before this, he was encouraged by his friends to see a therapist but never made a commitment and left room for escape.
But escape from what? While there are many reasons a person may avoid seeking therapy, psychologist, Dr. Dawn Stewart said, in Guyana, there is a culture that relates to stereotypes.
She noted that there is a culture of scepticism in Guyana whereby people believe that their personal information shared with a therapist will somehow get out and "bring shame on the family".
She also highlighted the popular misconception that if one is depressed for a long period of time that person will "eventually get over it" or, in other cases, someone has "worked" something supernatural on the affected individual.
Since 1998, Dr. Stewart has worked with soldiers in North America, assisting those mentally affected by the HIV/AIDS epidemic due to circumstances while in line of duty.
In 2000, she returned to Guyana to render her services for the same cause and now conducts therapy, addressing a wide range of root causes.
"I believe stigma is the number one reason which can be linked to culture as it is passed down from generation to generation," said well-known psychologist, Caitlin Vieira.
"Guyanese still use words such as 'mad', 'crazy' or 'junkie' and that scares or shames people away from seeking treatment."
Back in 2008, author of 'Internalising stigma associated with mental illness: findings from a general population survey in Jamaica', Roger Gibson, conducted a research which showed that stigmatisation and negative attitudes are deeply entrenched in Caribbean societies.
He explained that this is so much so that these learned attitudes are "internalised by the mentally ill and their families".
In the past, Dr. Stewart said that it was customary for elders within Caribbean villages to serve as the go-to for advice and counselling to their children and grandchildren.
However, she lamented that much has changed in recent decades to the point where many overlook the existence of mental illness and therefore the need for help.
"In our culture, it's something that is not talked about. I grew up in a Caribbean-based Guyanese family where I never heard that word [depression]… so I internalised that depression and stress is something that White people deal with; Black people don't have stress; Caribbean people don't have stress. That's what I internalised."
Looking back at the therapy received, France stated: "It's not that she [his therapist] has necessarily cured me of anything, it's that she has taught me how to better deal with it."
Through therapy, he has also learned the connection between his present challenges and his childhood; interpersonal skills; how to better cope with anxiety and stress; and the value of setting personal boundaries.
COST AND AVAILABILTY
A 2010-2012 study conducted by the Dr. Jorge Balserio and Dr. Bhiro Harry of the Georgetown Public Hospital Cooperation (GPHC) showed that over 200,000 Guyanese are affected by some form of mental illness.
Asked whether he thinks enough Guyanese utilise the availability of psychologists, France gave a resounding "definitely not".
However, he does not place the blame squarely at the feet of the average Guyanese affected but at existing stereotypes, an inadequate number of psychologists and therapists and the high cost associated with getting help.
"Truthfully, therapy is not available and accessible to everyone. It's just a fact: therapy is expensive. I was able to get it free because of the Society Against Sexual Orientation Discrimination which has helped [to pay for] therapy for members of the community for free," he said.
France detailed that his sessions cost some $6,000 to $7,000 for an hour and a half which is cheap compared to other existing services.
While Vieira agreed that cost can be an issue for those seeking private practice, there are free options at the GPHC's Psychiatric Clinic and the National Psychiatric Hospital in Berbice.
However, considering that some 70 per cent of the population live in rural areas, Vieira said many do not have easy access to this form of health care.
France recommends that more organisations, much like SASOD's initiative, reach out to persons with mental illnesses and fully cover or subsidise the cost for therapy.
Regarding the issue of inadequate psychologists, Dr. Stewart also agrees that such is the case.
She noted that the University of Guyana in April 2019 set up the Jay and Sylvia Sobhraj Centre for Behavioural Research and Sciences which she hopes will churn out more psychologists in the next 5-10 years to address the growing issue.
THE DIFFRERNCE IN GENDER
Telling more of herself, Vieira stated that she initially practised as an addiction specialist but after completing a second masters degree in general psychology, she branched out to dealing with persons challenged with anxiety and depression.
She believes the latter two are the most prevalent mental health issues in Guyana.
She also believes that people visit her because they feel overwhelmed and want to start learning how to better handle their stress and to develop new and healthier coping skills.
A matter raised by the newspaper was whether the ratio of the need for therapy is treated the same between men and women.
During her practice as an addiction specialist, Vieira stated that she saw far more men than women but, with her focus now on depression and anxiety, she sees more women than men.
While she noted that this is not an indication of which gender suffers more, she added that the ratio of attempted suicide by women to men is 4:1 in Guyana.
Explaining what can also contribute to the disparity, Dr. Stewart said that some men, conditioned from childhood to hold back on the expression of their feelings, may also opt out of visiting a psychologist to unpack years of emotional baggage.
HELP IS POSSIBLE
However, when one finally decides to visit a therapist, France wants Guyanese to know that they are free to choose whichever therapist they feel most comfortable with and do not have to confirm to the first they visit.
He also advised: "If you go into therapy closed-minded thinking 'this is not going to be confidential, I should hold information back', realise that you're harming yourself in the end because the therapist can only help you if you're being completely straightforward. If you're not honest, they're only working with half the information."
Meanwhile, Vieira explained that visiting a therapist greatly depends on the individual, his/her illness, the severity of it and his/her willingness to do something about it.
"I strongly believe in the power of therapy," she asserted. "It teaches people how to effectively deal with not only the large burden they came in with but also daily life stressors."
At the same time, Dr. Stewart reminds the general public that seeing a psychologist is not a one-time-fix and that when therapy alone does not help, medication may also be needed.