THE Customs Anti-Narcotics Unit (CANU) found a red Toyota car with a large quantity of marijuana on Sheriff Street early Monday morning.
According to a reliable source, over 100 pounds of marijuana was found wrapped neatly with plastic in the trunk and back seat of the car.
Guyana Chronicle was told that the car, bearing licence plate PKK 1609, was being tracked by officers of the unit but the driver apparently noticed that he was being followed, so he abandoned the car on Sheriff Street.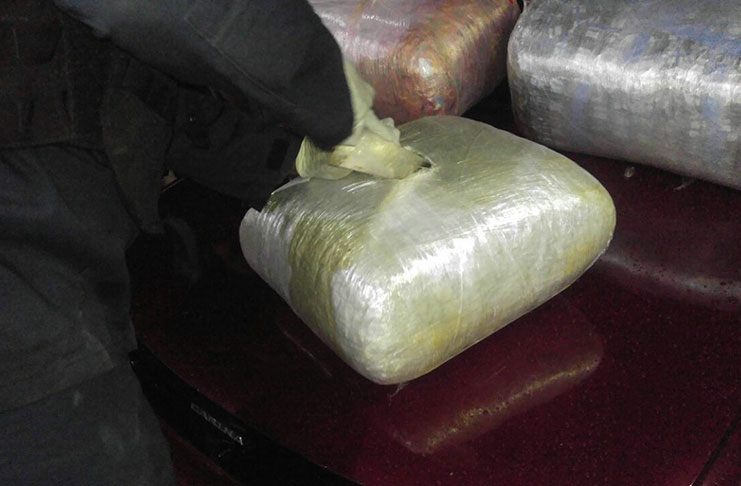 The source said the driver of the vehicle travelled from New Amsterdam without being caught, despite having to pass numerous police stations. It was reported in sections of the media that the driver of the vehicle was identified as Anthony Carmichael of Berbice.
Police have confirmed that investigations are ongoing and a nationwide search has been launched to find the driver.