SIX years ago the Fresh Milk Art Platform Inc. was launched in Barbados as a non-profit, artist-led, interdisciplinary organisation with the aim to promote social, economic, and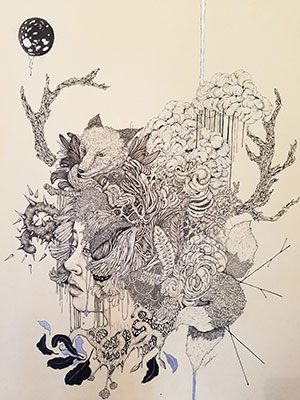 environmental stewardship through creative engagement with society.
Since its establishment in 2011, Fresh Milk has grown in its capacity to provide much-
needed support in the region, evolving into a kind of "cultural lab" that connects creative disciplines and generations of creative practitioners across the Caribbean. At the core of the platform's mandate is the provision of space for contemporary individuals to discuss ideas and share works through local and international residencies, lectures, screenings, workshops, exhibitions, projects etc.
In a recent statement, the organisation explained how they have transitioned from a modest beginning to become one of the more consistently active creative spaces in the region.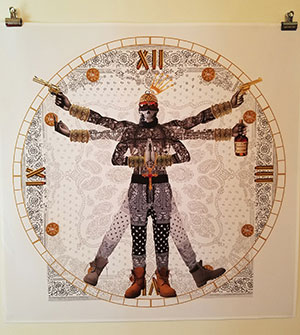 "When Fresh Milk began in August 2011, it was an experiment based on the hypothesis that there was a need for spaces in Barbados where contemporary artists, writers, thinkers and makers could come to conduct their own creative investigations. Six years later, the experiment continues to grow organically, locally, and throughout the Caribbean, constantly being fed by the artists that we engage with."
To celebrate this milestone, Fresh Milk welcomed patrons to their most recent undertaking titled `Resonance', an exhibition of works currently on display at their St. George's location. The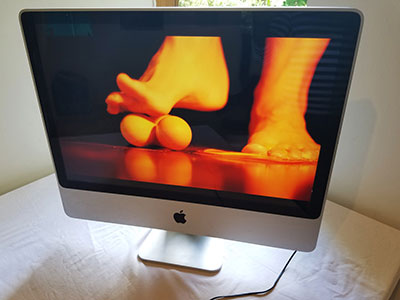 exhibition, designed to coincide with the CARIFESTA celebrations happening island-wide, includes works from Barbadian artists as well as artists from the region, all of whom would have worked with the organisation at some point during their six-year run.
Providing more insight into how this latest exhibition was conceptualised, Fresh Milk had the following to say: "Resonance plays on the phonetically similar word 'residence', taking this opportunity to celebrate our local artist in residence programme among other innovative projects, as well as regional residency initiatives.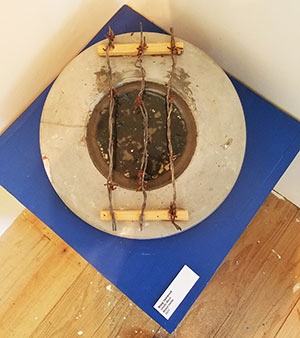 There is also synergy with the definition of the word; each of the creatives that have been involved with Fresh Milk has enriched the platform, their presence and contribution continuing to impact every new endeavor we undertake, and reinforcing our desire to foster prolonged relationships with artists. This showcase is less about following a theme, and more about recognising the dynamic trajectories of the participants' varying practices.
It's our pleasure to feature works by Barbadian artists: Simone Asia, Evan Avery, Cherise Harris, Versia Harris, Raquel Marshall, Ronald Williams, Anisah Wood and Kraig Yearwood. Additionally,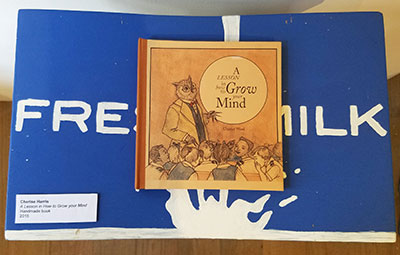 we are excited that this show coincides with CARIFESTA XIII in Barbados, and
are pleased to be able to include works by regional artists Dominique Hunter (Guyana), Leasho Johnson (Jamaica), Oneika Russell (Jamaica) and Shanice Smith (Trinidad) – each of whom have also been part of the Caribbean Linked residency programme coordinated by Ateliers '89 in Aruba, Fresh Milk and ARC Magazine. We look forward to maintaining our connections with each of these artists, the many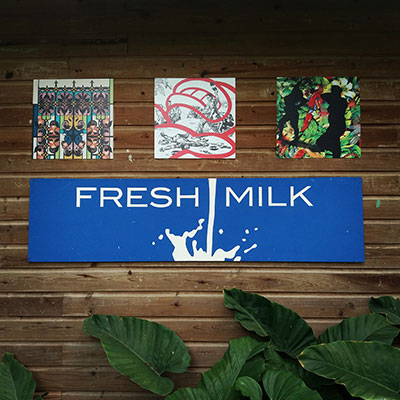 others that we have worked with in the past, and those still to come in the future."
Resonance opened on Saturday, August 19th and continued from August 21st to 23rd. After a short break, the exhibition will continue tomorrow, August 28th, until August 31st from 10:00 hrs and 16:00 hrs. For more information about Resonance and to view submissions from their recent call for art for the Fresh Milk Art Board visit www.freshmilkbarbados.com.