How Andre Jacobus found his niche
FROM as far back as Andre Jacobus could recall, he has always been driven to create. This early affinity for art, he explained in a recent interview, was ultimately what led him to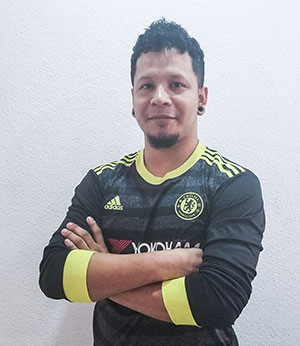 consider embracing his creativity in a way that would eventually complement his professional practice. With that in mind, he opted to develop the natural talent he had by enrolling at the E.R. Burrowes School of Art.
Jacobus began his journey in 2010 and graduated three years later with a diploma, specialising in the areas of painting and graphic design. By recognising early on that these two areas could work together in his favour, he was able to carve out his niche in a relatively young creative field in Guyana, that is, animation.
Born February 6, 1993, in Charity on the Essequibo Coast, Jacobus recalled one of the challenges he encountered while still a student at the art school and how it has shifted his trajectory as a creative practitioner.
"My experience at the art school was somewhat of a learning curve because I had to move away from the traditional medium I was accustomed to using in secondary school, that is, in the painting area."
This shift in his methodology, he explained, was made harder by the fact that he was in an entirely new setting, miles away from his family. But in spite of the occasional separation anxiety that crept up on him, he managed to hold on to and cherish the memories he was making in this new environment. Although there might have been initial feelings of unfamiliarity, they soon dissipated with every opportunity he was given to engage with tutors and other prominent artists, all of whom would have inspired his creative journey in some way.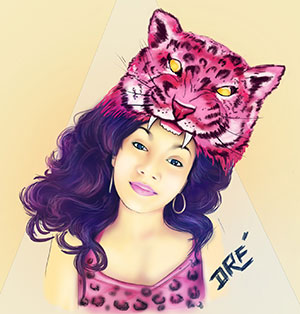 Jacobus went on to explain that while his transition from being a student to a professional was relatively easy, there are a few changes he would like to see in the art school's curriculum. These changes, in his opinion, could provide the kind of support necessary for the students who weren't as fortunate as him to catch an easy break post-art school.
"I wish the art school focused more on the computer graphics department when it comes to having enough computers and a wide variety of software. I feel the school also could do more to prepare students for the working world by introducing marketing courses or even by providing internship opportunities for students [so that they become familiar with] the business side of art.
My transition from being an art student to working in the creative industry was quite easy. Thankfully I was already an intern at Brain Street Animation Studio while I was a student, so that opened up doors for me to start working."
Indeed, Jacobus was fortunate enough to have been one of the few graduates to not only sustain a creative practice after completing his studies, but to also have it be an integral part of his day-to-day job, as opposed to something that he is indulged in sporadically,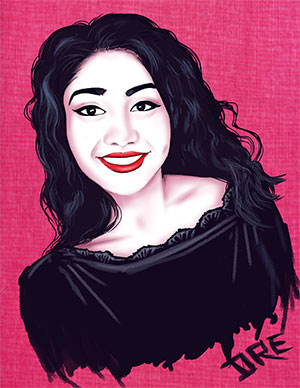 after working long hours in an unrelated field.
He recognised that this has allowed him to propel even further along in his creative endeavours, and he hopes to use this momentum to push past even more boundaries that tend to separate computer generated art from "fine art." In fact, he has been steadily building his portfolio and reputation as a graphic designer and animator with the hope of one day mounting a solo exhibition of digital paintings.
Jacobus believes that drawing remains at the core of every kind of creative output. In his opinion, it is the very foundation upon which all other disciplines are built and as such should be treated with the same level of respect. So although his work has shifted away from traditional drawing tools and techniques, he remains committed to using them in the initial stages of his work.
"Drawing is everything if you want to become better. If you're into graphics, painting, whatever, you have to practice drawing. My creative process hasn't changed. I still have to draw and sketch everything on paper before I put it on the computer for the final render. If I have any creative blocks I usually get past them by just leaving what I'm doing at the
moment and doing something else. After a while, I would return with a clear head and try again."
When asked to provide a fun-fact about himself, Jacobus enthusiastically declared his ability to do at least 10 reel out backflips. This remarkable feat could most likely be linked to the fact that he has also been an avid Capoeira practitioner for a number of years and has spent a significant amount of his downtime perfecting his martial arts skills.