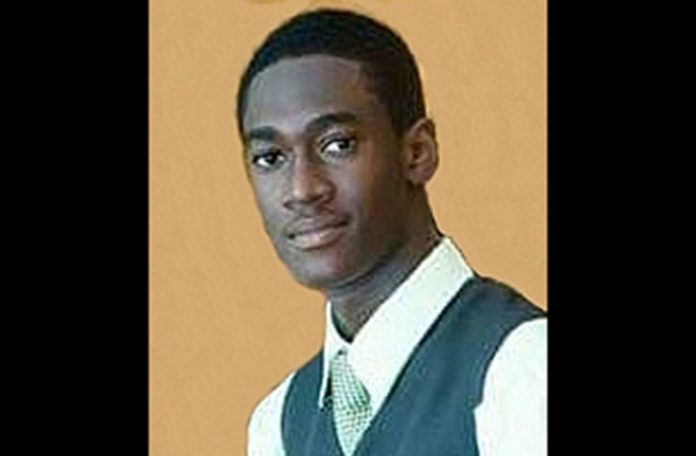 – Seeks scholarship to pursue his goals
LINDEN-born, Cleon Bovell, has passed the Caribbean Advanced Proficiency Examinations (CAPE) with flying colours, having been named top student of the St. Stanislaus College for CAPE, and is now hoping to attain a scholarship as he pursues an exciting, yet challenging, career path as a cardiothoracic surgeon; a medical doctor who specialises in surgical procedures of the heart, lungs, oesophagus, and other organs in the chest.
The 18-year-old McKenzie native created history as the first student from St. Stanislaus to have obtained 10 Grade Ones in the Science subjects at CAPE. Bovell wrote a total of 11 CAPE subjects between 2016 and 2017.
Bovell is no stranger to excellence, having secured 13 passes (Grades One and Two) in the June 2015 Caribbean Secondary Examinations Certificate (CSEC) examinations.
Sweetened by those successes, the young man pronounced his readiness to run with the horsemen at a higher institutional level and aim to become one of the world's most renowned Cardiothoracic Surgeons.
He has commenced studies in Biology at the University of Guyana (UG) and plans to switch majors to pursue the MBBS programme in preparation for his intended career.
"Preparing for CSEC exams was the foundation and I have learned from my mistakes in preparing for CSEC… For CAPE I studied smarter and not just harder, so I was able to manage my time better.
Time management is the main thing and is one of the keys to success," Cleon said. "After I do the MBBS programme I hope to specialise. After becoming a general practitioner, you would then go through internship – depending on which institution you are at."
CHOICE OF PROFESSION
The young scholar said that being able to help people was something he aspired to do. "[I chose to be a doctor] when I was quite small and as I continued to grow, I realised I could do so much more. Currently, there are a lot of heart-related and dietary problems. I love the heart. It's my favourite organ of the entire body, that's why I opted to go into cardiology," he said.
Prior to securing a place at Saint Stanislaus College in Georgetown, Bovell attended Watooka Day Primary in Linden and was among the top 10 achievers in Linden in the National Grade Six Assessment Examinations in 2011. He then moved to the capital city to live with other relatives for seven years as he continued his education.
Bovell is now seeking support to pursue a career in Medicine.
"I am extremely proud of my achievements and am hoping that I would be considered for the award of a scholarship, which would allow me to realise my dreams of pursuing medical studies to become a Cardiothoracic Surgeon," he said.
He has enrolled to do the first year in Biology at the University of Guyana (UG) and is hoping to obtain a transfer to their medical programme at the earliest opportunity.