REVEALING the naturalness and holistic relevance of makeup, international beauty advisor Paulla DeSouza is making it a birthday affair, as she heads to her homeland to share the tricks of the trade with an aim to take the local makeup industry to another level.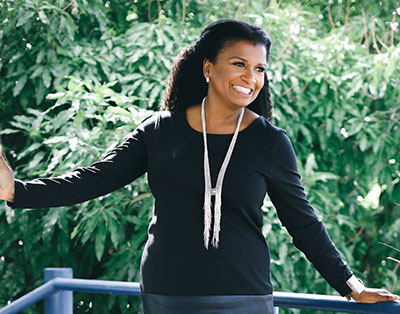 Come September 24, Paulla will do what she does best while reinstating why she has been appointed as Brand Ambassador of "blackUp Paris" in the twin-island of Trinidad & Tobago where she is based.
In an interview with the Pepperpot Magazine, DeSouza explained: "I am giving [women] the opportunity to join me on a very special day, my birthday- not just celebrate my birthday, but to celebrate us, as I share the tricks of the makeup trade that will take their glam to the next level."
At the end of the session, those who attend will receive the necessary skills and tips which will make them understand how to "look like a movie star on the red carpet, master the art of shading your eyebrows – minus the painted look, master the art of makeup and get professional guidance that will help you to look your best at your morning board room to your evening business meeting," she promised.
The event will be held at the Cara Lodge, on Quamina Stree,t Georgetown between 14:00 hours and 18:30 hours, and is planned for casual women, the professional woman and Make-up Artists (MUA) as well.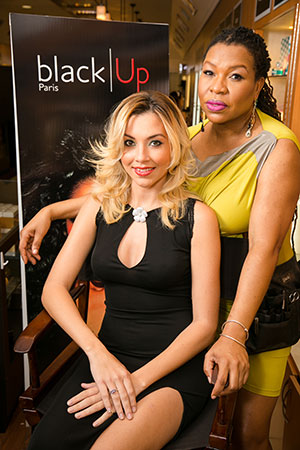 DeSouza said she continues to share her skill at affordable costs as she believes that it is the responsibility of every woman to become beautifully empowered to look "effortlessly chic and gorgeous". And, with decades of experience and professional training, and becoming a trainer herself, she has a lot to offer.
The list of knowledge and skills to be taught include: Embracing your natural beauty; Self-love, Self-acceptance, Self-care from the inside out; Embracing your worth; The importance of a skin care routine; Understanding the art of makeup; and Application techniques.
De Souza said she has long loved working with women of all backgrounds and ages, and recognised the desire of many to learn her trade of designing the perfect professional look. Working as a beauty advisor for Corporate and Business Professionals through `blackUp Paris' also exposed her to that need, while working with one woman who voiced the desire of many others.
"I was busy selling product, during my demonstration, she was like, 'Wow! Look at what you did, you didn't even do a lot and I look amazing, please host workshops.' These women are always asking for the short cuts, as you can imagine time is a luxury. The plea is 'please teach me how to look nice and fresh at seven in the morning to seven at night.' How do I cater to the woman who generally has 10 to 12hrs days?"
LESS IS MORE
Her secret lies in exhibiting that 'less is more' despite the trend.
"It really doesn't take a lot to highlight a woman's natural beauty. In my eyes every woman is attractive. I am forever amazed at what a consistent skincare routine, tweezers and mascara can accomplish. Sometimes it is that simple. Believe me, the less … the more classy and elegant, it is less distracting, especially in a business setting," DeSouza said.
With obvious concern, DeSouza hinted at the increasing number of videos on social media giving demonstrations of makeup application by non-professionals who seem to misguide those who seek to learn.
"We have to admit, makeup is now wilding out, there are so many 'wanna be's' on social media that are misinformed, so what we have happening is the blind leading the blind. I am not knocking anyone's game; but here is the thing, the girl featured in her video is doing her makeup, she never explains why she is doing what she is doing and unfortunately for the women looking on, who also have no clue, they are misled. Some simply give up and conclude makeup is not for them," she said.
She added that the upcoming session, which is expected to be massively supported, is one to allow true professionals to regain control and let proper make-up artistry live on.
"My Beauty Empowerment sessions are tailored to giving professional guidance. My attempt is to take back the wheel, one face at a time. Beauty professionals are not just service providers enhancing the beauty of women, we are counsellors," she said. 'I help women to see themselves holistically and embrace their natural beauty.
I generally encourage good skin care routines, taking care of your body from the inside out. Makeup is really awesome, it adds to my self-confidence, I literally get a high from my subtle transformations, but I'm not a slave to makeup. I am big on skin care, from head to toe and eating right for my skin."
Paulla is excited about the forum dubbed 'Beauty Empowerment Celebration', and to bring home that fabulous and youthful look to Guyanese women.
The dress code for the forum is elegantly chic.