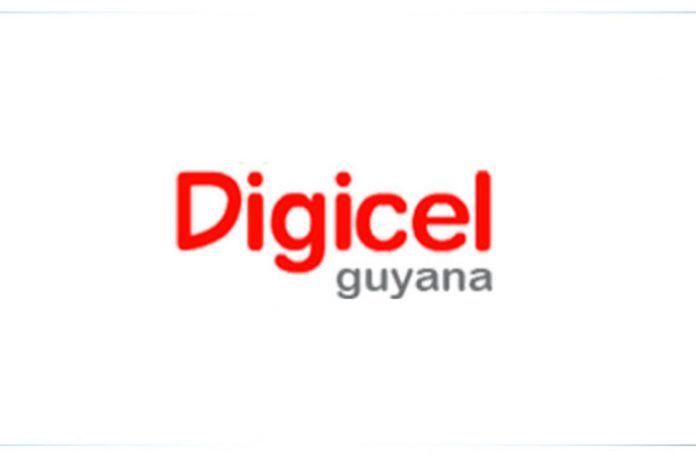 IRISH telecommunications company, Digicel said the Guyana Telephone and Telegraph Company (GTT) should focus on its customers and competition.
On Wednesday, GTT again contended that Digicel was bypassing the local network and using a Surinamese network for the provision of its data service, adding that the damage to Guyana could be in the vicinity of $30M.
But these claims have all been dismissed by Digicel. In response to GTT's repeated allegation, Digicel on Thursday expressed its disappointment while stating categorically that it owes no taxes and is in good standing with the Guyana Revenue Authority (GRA). "Digicel calls upon GTT to desist from making false allegations that serve to mislead and remove the focus from the imminent opening of a fully competitive telecoms sector in Guyana and to allow the Government to continue to work towards making liberalisation a reality for the benefit of the public of Guyana," Digicel stated.
Digicel said if GTT is confident that it provides a superior level of services to consumers in Guyana there should be no need to fear liberalisation.
"It's ironic that GTT is trying to portray itself as a consumer champion whilst doing everything in its power to frustrate our attempts to provide competition and choice in the market. Despite these challenges, Digicel has managed to compete effectively with GTT and prides itself on its innovation and on the standard and quality of its services and will continue to fight to provide them to the people of Guyana," the telephone giant stated.
GTT has reportedly assured Government that it has the capacity to handle the volume of data and international voice services being demanded by Guyanese.
According to GTT, it operates a reliable international service that contributes to the economy, employs over 600 Guyana workers and has the capacity to handle all of the country's overseas traffic.
However, Digicel said GTT and the people of Guyana must be reminded of several movements that changed the telecommunication landscape in Guyana.
"When Digicel began providing services in Guyana in 2007, consumers saw up to 50% decrease in domestic call rates and access to new affordable handsets with no activation fees," it pointed out.
Additionally, Digicel pointed out that services have since been provided to remote regions of Guyana. "It must be noted that today, 27 years after GTT's launch in Guyana, there are still areas even in Georgetown where customers are still waiting for service from GTT."
Upon recognising the need for consumers in Guyana to have access to the internet on the go, Digicel, in May 2007 introduced mobile internet service via Blackberry. It was only in November 2011 that GTT decided to follow suit – over four and a half years later, the company said.
"The exchange of text messages between the Digicel and GTT networks was made possible through the efforts of Digicel despite GTT's resistance for over two years as Digicel considered it to be a basic requirement of service provision for Guyanese to be connected to one another regardless of choice of network," it added.
In response to the claims made by GTT, the Ministry of Public Telecommunication has made it clear that GTT must provide the evidence that it has the network capacity to meet the needs of the market before a decision is taken to discontinue Digicel's link to Suriname. The Ministry's statement came amid calls by GTT for an investigation to be conducted into Digicel's alleged "illegal, unlicensed trans-border link between Guyana and Suriname".