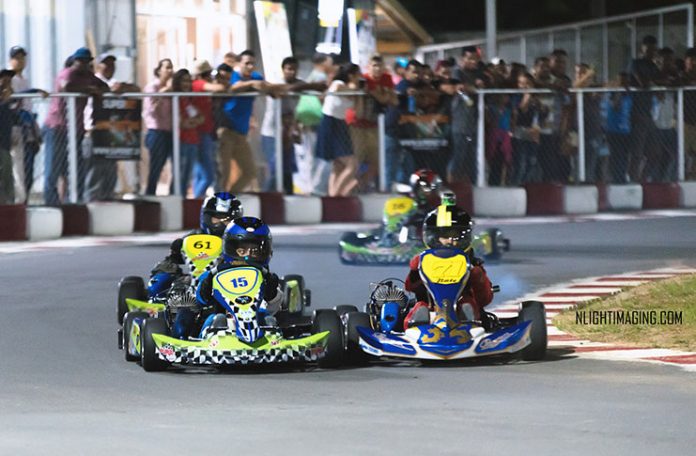 Says Stephan Sookram
"HAVING witnessed the first-ever Georgetown Grand Prix, organised by GT Motorsports last week, one cannot invariably deny that there is an abundance of talent here.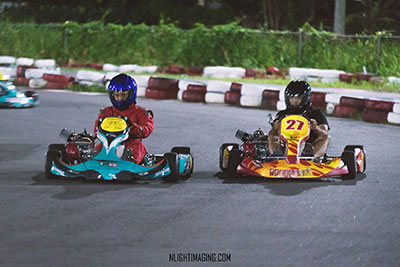 It can be found in as young as a six-year-old.
But for those in the sport field, the problem never was talent, the problem was always developing it, allowing it to grow and to train using the right avenues to turn raw product into international greatness.
And clearly, we've been going about it the wrong way, well at least we in Guyana.
You see, being versed in racing for most of my life and having the benefit of touring the Caribbean Islands have shown me one thing: that most Caribbean racers rely on their machines to produce their winnings, and not on their actual talent.
Now I know a lot of them may take offence to this and they do have a right to, but I do hope they understand that this piece is not meant to offend them in any way, but rather to encourage them to hone their craft; to shy away from the 'big money spending' and focus a little more on 'the man behind the wheel'.
I'm not saying that they aren't any competitors who rely on their skill to rack up race wins, but if there were some way to bring those machines onto a level playing field in terms of horsepower or spendable dollars, you'd get a better picture.
Here's where people like GT Motorsports and events like the Georgetown Grand Prix come in.
Rather than going out and buying the latest European machine purposely built for Saloon/Sedan racing, the folks at GT Motorsports have made fun racing as simple as providing a Kart that lines up alongside a grid of equally similar ones for close races.
What you, as drivers need to do, is to master the art of the machine and use it for what it is.
Not by swapping out those 'slow' parts for their faster components or by strapping on an unholy sized turbo charger for erratic amounts of power; but rather by firstly understanding the fundamentals of how the machine works and why it works that way and then taking all of that into consideration when attempting to race.
And the moment we start understanding this, we can obviously say that we are moving in the path of developing a more skilled brand of racing. This is not to say that there are members in the current crop who are not skilled; nor is it to say that the crème de le crème exists within the 82 000 square miles that is Guyana.
BUT BACK TO THE INTENDED TOPIC
You see, at last Friday night's event, five interesting classes of racing were birthed locally. They were the 60cc Sunburst Kids Cup, the 125cc Juniors and Seniors and the Honda Power four-stroke Light and Heavy classes (I'd subtly recommend that those later four names be re-fashioned into something less confusing but at the moment, that isn't an issue).
The 60cc Sunburst Kids Cup was a refreshing sight to my mind, that kids from as young as six can hop into a kart and have competitive, wheel to wheel action and understand that racing is a non-to-minimal contact sport and not a full contact as is sometimes portrayed.
It was a four-member race and I was reliably informed that the number is likely to grow; a warming thought for the future. Even more warming was the fact that one of the racers was female.
The 125 Seniors and Juniors tried to focus on the same capacity of engine (most ran the IAME engines) but was split by age group. I can only assume this was to ensure that their growth is taken in phases. I saw this as a great venture for those parents whose children needed a bit more responsibility than the 60cc machines but were not ready for the power of a shifter kart.
And then there was the four-stroke Honda-powered class. This saw a lot of the current crop of racers involved, a pleasing sight considering that they are beginning to understand the importance of being better drivers and not relying on better parts.
Its separation hinged also on the weight of the driver.
What each of the classes showed me was that there was something there for everyone – for those to develop racing skills and a love for the sport; for those who love the sport and need to understand it and for those who have skills but need to hone it.
At the end of the day, win or lose, the idea is to have a better, cleaner and hopefully less 'incidental' brand of racing translate from karts to cars and bikes and the advent of these classes can only aid that.
And only those who understand the importance of this will participate; and in hindsight, I hope the list of competitors grows."