– Withstanding the test of time through their resilience to earn
INSTEAD of being idle and wasting his life away doing things he ought not to, Junior Luxton George is doing his best to earn as a fisherman to make his family comfortable.
The 29-year-old was on the 'hustle' and was holding a large catch of a trout he was taking home after a fishing expedition that day.
The team caught up with George when he was making his way home via bicycle and it was the opportune time to photograph his handsome catch of trout.
After realising he could not get a steady job, he decided to try his hand at fishing and would make day trips with four other men from his village.
Upon return to shore, they would sell the catch and divide the money, which is their only source of income.
George told the Pepperpot Magazine that when he started fishing he had to learn from scratch five years ago, and today, those lessons paid off because he is a seasoned fisherman among his peers.
"No matter what your hustle is, once it is an honest job, there is no need to be ashamed of what you do to feed your family," he said.
The father of one related that in Rosignol, jobs aren't readily available, but one can utilise their skill to make a living by doing something they know.
Claudette Kurtizous, the single parent
Meanwhile, Claudette Kurtizous is a mother of seven who is a snackette owner vending tasty homemade egg balls, pholurie, and cassava balls, among other things to earn.
She has a stall right in front of her house at Back Street, seaside at Bennett Dam, Rosignol, which is convenient for her to take care of her children.
The 35-year-old reported that she is also a farmer of pigs and creole fowls, but due to constant flooding, her livestock perished.
Kurtizous stated that there is need for a drainage upgrade in the village, since they are prone to flooding almost every time it rains.
"My house is open for children in my village, even though I have seven children all the kids in my street would be at my house daily, and that is nothing out of the ordinary for me. The people of Rosignol live in peace and are neighbourly and share whatever they have and I know no matter how difficult things get at times, my children will grow," she said.
Nazmoon Mohamed, the businesswoman
Nazmoon Mohamed is a mother of two and a businesswoman who has a snackette at Rosignol, West Coast Berbice and is a local of the same village.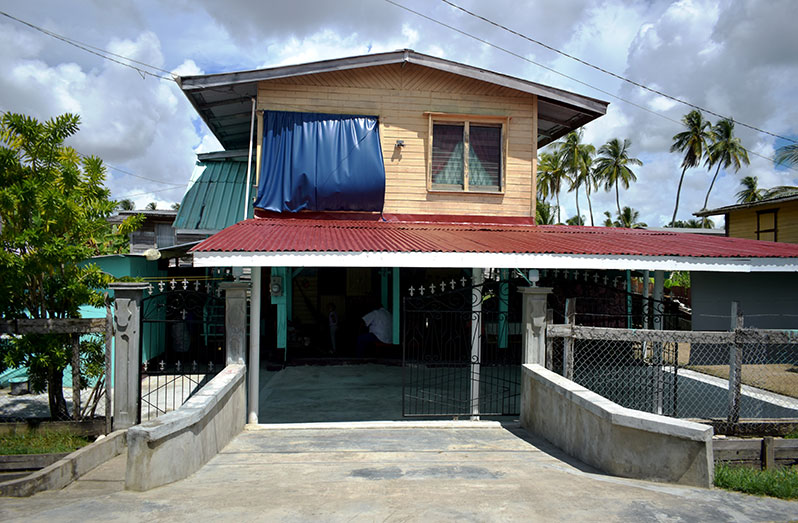 Mohamed is pleased about a lot of things as it relates to her life, but mostly achieving the ripe age of 50 years old.
On November 4 she celebrated her 50th birth anniversary and she hosted a party with family and friends.
Mohamed is very thankful for her strict upbringing; as she matured, she realised the importance of having grounded children.
Her mother passed away six years ago, but her father is still alive and he has aged gracefully to age 82 years old.
These days, Mohamed is taking care of her five-year-old grand-daughter, Natalia Samara Roberston and taking things easy.
This Rosignol resident has one of the cleanest yards and environments, which is well organised and it is part of who she is.
"Cleanliness is next to godliness and having my place clean is a priority because that is the way I was taught, and I will never do away with being tidy. It speaks volumes," she said.
Elizabeth Ramdayal, the elder
At 63 years old, Elizabeth Ramdayal cannot enjoy being a senior citizen because she simply cannot afford to stay at home.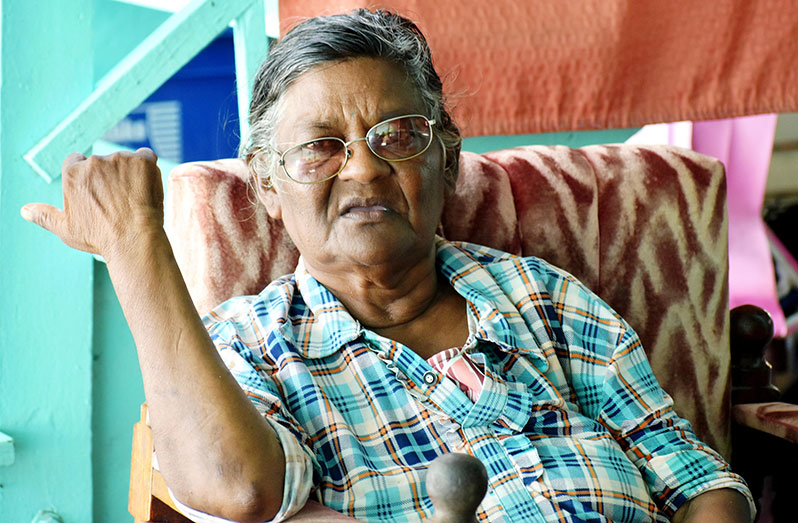 She would go out to villages three times per day out of the need to ask for help to pay for food, since she is staying with relatives who provide accommodation for her.
Ramdayal reported that she is too elderly to work and she did not want to go around asking for hand-outs, but she had no choice and applied for public assistance five months ago and is still awaiting a response.
The elder told the Pepperpot Magazine that she has some ailments and at times, she would force herself to go out and ask for help.
Following the death of her husband a year ago, Ramdayal has no means or resources and had to resort to begging.
She has to pay $5,000 per week for meals and once she gets the public assistance she will quit begging because it has become quite a burden for her.