– Ex-headmistress and retired teacher
By Cindy Parkinson
IT goes without saying that "once a teacher, always a teacher", and everyone knows that a teacher is the centre of the educational system because he/she plays a crucial role in ensuring that the children are ready to be successful, contributing and responsible members of society. It is a known fact that every great teacher embodies some common qualities: love, care, accessibility, enthusiasm and strictness. His/her main goal and intentions are to bring the best out of a child, even if that means he/she has to be "the bad guy at times."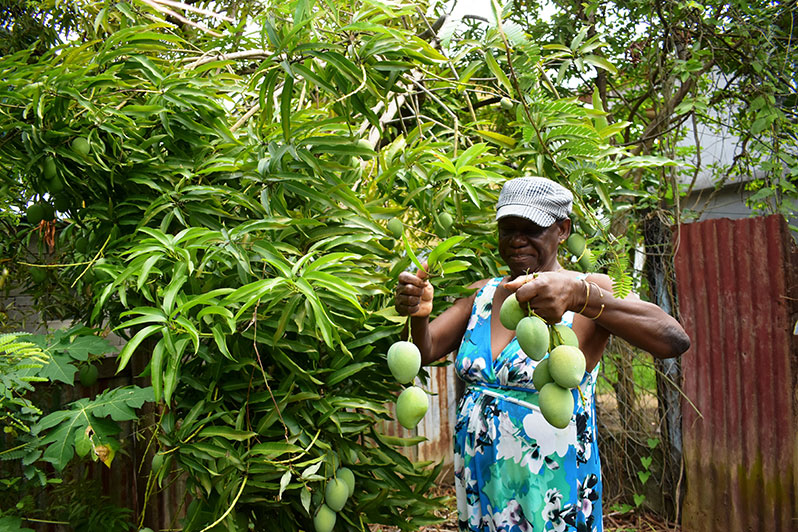 Born and raised in the village of Cromarty, in Region Six, Yvonne Henry, a retired teacher, moved and lived in Nurney with her sister at 12 years old. She was a past student of Belvedere Secondary School, which eventually became Lower Corentyne Secondary School after it was moved to the village of Port Mourant. While Miss Yvonne was in Form Three at school, she met her husband through his brother at the congregational church opposite the Kildonan Primary School.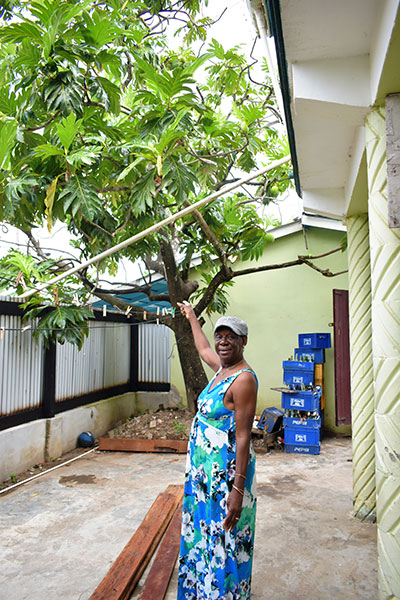 While blushing, Yvonne Henry claimed that she didn't "fall in love" with Mr. Henry at first sight but instead was focused on her role as a girl guide in the church as well as playing an active role in recreational activities in the village. According to Henry, the man who would become her husband chased after her for some time and her love for him grew. Immediately after finishing school, they got married on September 30, 1972, settled in Kildonan and subsequently had their first child, Quacy.
Even though Henry was married, she was determined to retake the English course because she did not receive a satisfactory score on her final exam in secondary school. While she awaited the results of her exams, Henry was chosen to lead the church's youth group. The church's pastor "slipped" into the backseat of the church one day, unknown to her, while she was speaking to the young people, and listened to the message she was delivering. "After I was finished speaking, the pastor got up and told me that he was impressed with the type of encouragement that I was giving to the youth." He asked me what I was doing in my career, and I told him that I was waiting on my English Language results, and then I would apply for a job." Henry explained that the pastor told her to write an application and take it to him, and he would forward it to the appropriate authorities. "He kept his word almost immediately, and I was hired as a teacher on June 1, 1973," she said.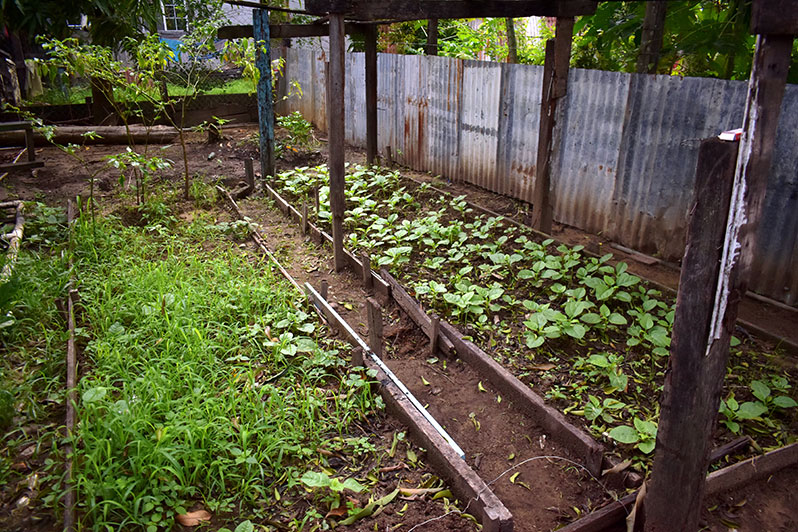 Henry started teaching at the congregational school in Fyrish, where she also completed her teacher's training from 1976 to 1978. In January 1979, she made a case for herself with the relevant personnel in connection with being transferred to Kildonan Primary School, where she spent over nineteen years giving back to the community and its people. "Many people over 50 have passed through my hands in this community." "I refused to apply for a promotion because it was convenient for me; I walked to school every day, but it also gave me a chance to serve the children and people of the community."
Henry explained that in her days of attending school, her teachers ensured that they knew the work: "We didn't have a choice; my teachers were loving, but they were strict too and you had to get the work done." When I became a teacher, I made sure that all my pupils knew something before they left my classroom. I treated them like I treated my own children: I would hug them and love them up, but I wasn't afraid to use the whip sometimes. I also built a relationship with the parents of the children and we all worked together in everyone's best interest."
In conclusion, Henry took the opportunity to ask the young people to be respectful of themselves and others, improve their lives and say no to drugs. She is also pleading with the teachers of today to have a genuine love for teaching even when it gets frustrating, saying, "In my days and as much as we were never paid a lot nor were we exposed to the benefits that teachers receive now, we did what had to be done to enrich the minds of the youngsters."
Henry also credited her husband for quitting his job and staying at home to care for their six children while she worked and provided for the family, saying, "It wasn't an easy decision, but he did it for us." She is also grateful for her husband's sister, Marlyn Evans, who is now deceased; "she encouraged and supported me from abroad during my teacher's training."
Sixty-nine years old, Henry and her husband had been through a lot of challenges in their lives, but she encouraged married couples and persons in relationships to find common ground and work through their problems, regardless of how difficult it may seem. Last September, they celebrated their 50th wedding anniversary. These days, they find comfort in planting their kitchen garden and taking care of their fruit trees, which has become a hobby of theirs.