FOR 78-year-old Hemchand Ajodha, church-planting and doing God's work is never tiring, and it is a blessing ministering to the people to fulfil his true calling of being a religious leader.
As the Pastor of Faith Abandon Life at Sisters Village, East Bank Berbice, he would commute to attend church services and prayer meetings and visit members whenever the need arises and he has an open-door policy, and his home is always open to all.
Ajodha is available at any given time due to his love of God's work; so much so, that he has built two church buildings and is pastoring at the third presently.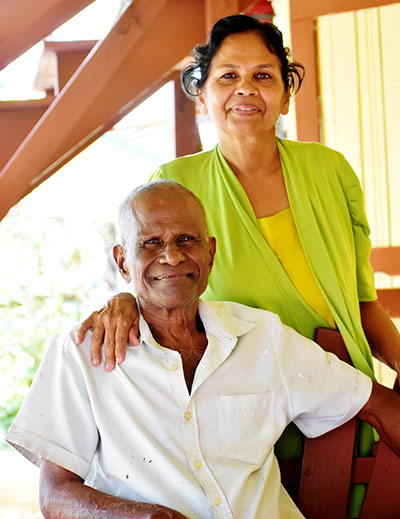 The Rosignol Village, Welcome Street resident told the Pepperpot Magazine that he has been residing in that village for the past 40 years and is originally from the Assembly of God (AoG) Church, but branched off to the Faith Abandon Life Church after things went wrong.
He explained that he is not a man who is of confusion and chaos, but rather of peace and due to his faith in God, he moves under his directions and that way, things happen for the best.
Ajodha stated that after the Pastor of the Faith Abandon Life Church passed away he was tasked with filling in as the serving pastor there.
The father of six related that after he returned to Guyana from Canada where, he was residing in 2009, he started a small church from under a bottom house at Sisters Village, East Bank Berbice after which he gained momentum and was able to construct an acceptable church edifice.
Ajodha disclosed that he also built a church at Blairmont and after the top flat was dismantled, where he used to reside and the church was taken away from him, he had to part ways and start his own congregation elsewhere.
"I managed to keep it together even after all the adversities because as a man of God I had no choice. Being the kind of kindred-spirit person I am, it helped me stay grounded in the faith despite many trials and tribulations," he said.
As the founding member of the church, Ajodha remains humble due to his belief and accepted Jesus as Lord and Saviour since he was 16.
"Doing God's work is fulfilling and quite a blessing due to the fact [that] I never wavered in my belief, because when I completed high school work was hard to get and I was lost despite being qualified, I took on a job with the water company. People used to laugh at me saying he got subjects and working at Guyana Water Inc. (GWI), but I worked my way up and when I left I was a supervisor," he said.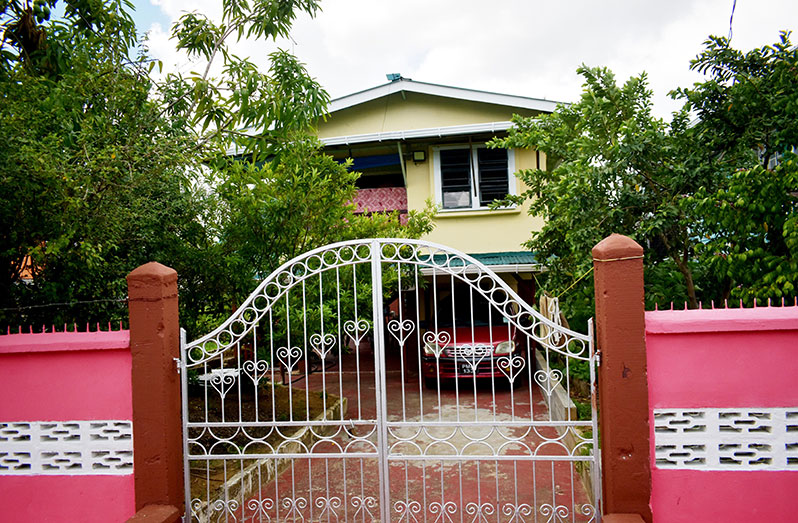 Pastor Ajodha told the Pepperpot Magazine that he has no regrets turning his life to God; today, he can attest that his life is even better than before.
He pointed out that he is heavily supported by his wife, Shireen, whose role in the church is Worship Leader and she plays an integral part in both the home and church.
Ajodha added that since the COVID-19 restrictions were lifted, they returned to regular worship service on Sundays and on Wednesdays; they have prayer meeting and Bible studies.
In his little free time, he would engage in his home gardening of fruits and vegetables, while his spouse would tend to the flower plants.
Ajodha prefers to go out to minister to the people and would take the time out to do outreaches and visitations at the homes of members and would generally keep a check on the people.
He has a liaison with the sister church in Canada, and he is in contact with his overseas brothers and sisters via online Bible studies and prayer meetings.
Ajodha hopes that most people would turn their lives over to God before it is too late and enjoy a fruitful existence of purpose serving the Lord in full.