By Rajiv Bisnauth
SECRETARY of the Essequibo Cricket Board (ECB), Otto Christiani, has indicated that the board's request as it relates to the county's participation in the Guyana Cricket Board's Senior Female Inter-County tournament were not met by the local governing body.
In light of this, the GCB withdrew the team's participation from the tournament, a decision the ECB executives felt was uncalled for.
"It is impossible for the team to travel from as far as Charity to LBI daily to play the same day using public transportation all the way, which would mean leaving Charity at 04.00am and returning at approximately 09.00pm," Christiani noted in a statement he sent to Chronicle Sport yesterday.
The secretary further added that with such travelling, it is not only physically demanding, but dangerous, taking into consideration the COVID-19 pandemic.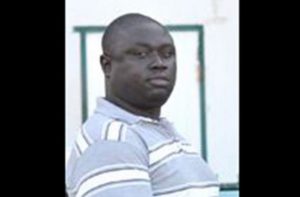 "Our Under-19 players had to endure this very schedule which was physically demanding… we are talking now about females who would feel the physical effects even more. Night travelling on the river is always dangerous, more so at this time when the water is very rough. The more you travel using public transportation, the more susceptible you are to pick up the COVID virus. Mind you, COVID is the reason for not making the GCB's Hostel available", he said in the statement.
Christiani also mentioned that Essequibo had a squad in training under Coach Nankishore Andrews and Manager Debra Daniels.
The squad, he expressed, played Essequibo Eagles Male Under-19 in a practice game on February 13 and were scheduled to have extended training sessions on February 20 and 21, prior to their participation in the Inter-County tournament.
However, according to the ECB secretary, the GCB was fully aware of this, nevertheless has opted not to grant our requests, but instead removed our team from the tournament. "That's our caring GCB", Christiani noted.
Meanwhile, Territorial Development Officer of the Guyana Cricket Board, Colin Stuart, in an invited comment on the issue at hand, revealed that the teams were informed on the conditions under which the tournament will be played with consideration of the COVID-19 pandemic.
However, Stuart, a former Guyana and West Indies fast bowler, also indicted that those teams who are willing to play with the measures the GCB setout remain in the tournament.