"I USED to think that writing a book was only for special people and now I am one of those special people," were the words echoed by Wendy Hermonstine who launched her first book in Guyana. I requested a comment from her exclusively for this column.
"With a grateful heart, I sing praises to Almighty God for his mercies and compassion. I am overly elated to note that among all my accomplishments is that of an author. This Valentine's Day release was amazingly beautiful. It was beyond my comprehension that Wendy Hermonstine was actually launching 'A Compilations of Daily Reminders.' This powerful, inspirational and spiritual guide provides guidance on what persons should do to live purposeful, successful, positive, and fulfilling lives. In fact, everyone is born with innate abilities, but it is up to that individual to identify and unleash his/her true potential.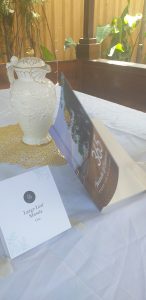 This I have done successfully and anyone who believes in themselves can. I was exposed to a weekend Writers workshop organised by Dr. Sonia Noel along with Claudia Vidal and Richard Young with participants from at least 12 countries, including North America and Africa. We were all challenged to write a book and have a grand launch, and this was to be accomplished before the end of 2021. I was able to meet that deadline, since the soft copy was launched on Amazon in November and  February 14 in Guyana.
It was truly wonderful to have so many friends and family celebrate with me, albeit virtually, or in person. Thank you United Bridge Builders Mission, Mr&Mrs Marshall, and Dr. Sonia Noel for the guidance and opportunity to write and publish. The launch was indeed a momentous occasion that will be etched in my memory. Thank you God!"
Mr. Austin, founder of Austin's Book Services was invited to speak and mentioned in his presentation that he is looking forward to having a number of inspirational books from local authors. Wendy's book will be available there from next month.
This inspiring book has earned a place in my memory bank because she was intentional immediately after the retreat to have this project completed. Self-publishing has allowed many people to become authors. Not so long ago this was not possible without a publisher. I have heard stories from people of rejections from publishing houses and some people got frustrated and stopped trying. I feel so blessed to be able to assist individuals to write and publish their fiction and non-fiction books. Every month through this year new authors in my circle will be launching their books, God's willing.
My entire weekend was consumed with books which added to the awesomeness. We hosted an Invaluable life Experiences Afternoon Tea and Storytelling event
A limited number of contributors dressed elegantly in all-white illuminated the Tower Hotel poolside for this meaningful interaction. Many of the contributors were from various parts of Guyana and some were meeting for the first time, but meet on zoom for our discussions.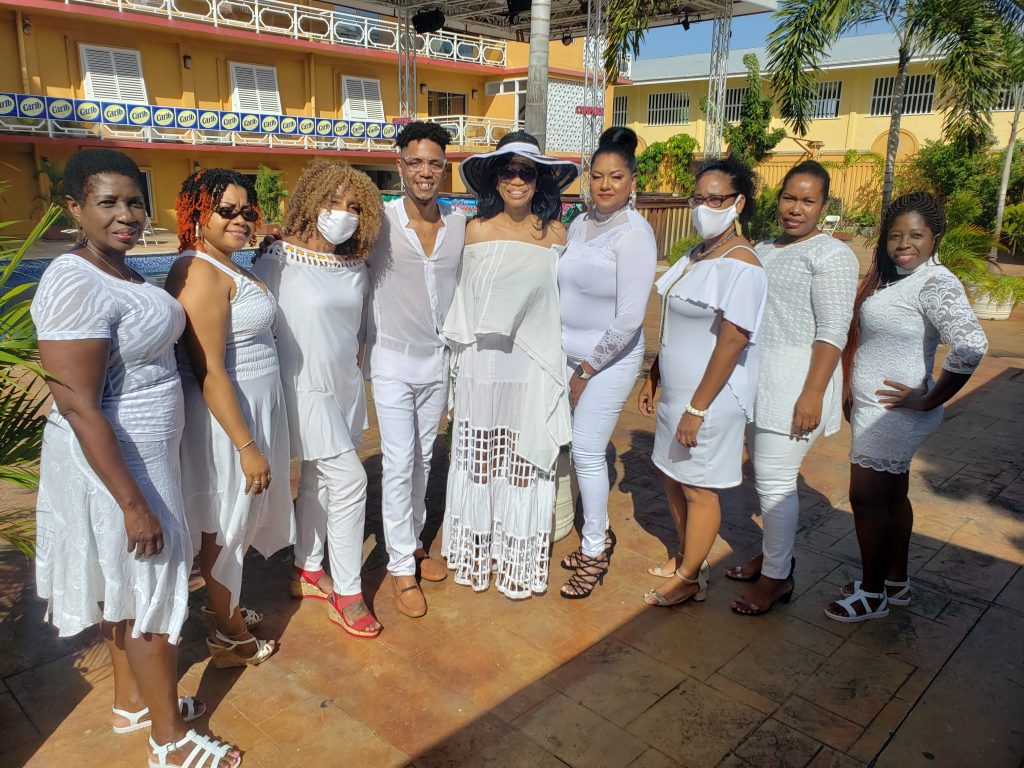 The weather, the energy, the decor and the various flavours of teas were in sync. The exotic teas came from  L'heure du Thé,  which is a local business that imports  teas and  packages them in Guyana. Each benab at the poolside was branded with a different tea and these were the options: Creme Brulee Oolong, Early Grey Black, Large Leaf Masala Chai ,Vanilla Spice Herbal, Sweet Peach White and Moroccan Mint Green. Some of the contributors read their stories, while others opted to share a story with someone. The plan is to make invaluable life experiences storytelling in an ongoing series like the book.
Part proceeds of the 365 Invaluable Life Experiences go to a youth-empowerment project.
Registration for the next edition has commenced. If you are interested in sharing your story, email livingwithintention11@gmail.com Remember that your story can transform the lives of some as we continue to celebrate this beautiful journey called life BEYOND THE RUNWAY.