HIGH Court Judge, Sandil Kissoon, is expected, today, (August 4, 2020), to pass sentence on former Guyana Defence Force captain, Orwain Sandy, who confessed to shooting his reputed wife to death in 2018.
Last week, Sandy, who was initially charged for the capital offence of murder, opted to plead guilty to the lesser count of manslaughter.
Sandy, who served as Special Assistant to the former Chief-of-Staff of the Guyana Defence Force, admitted to the new charge which read that he unlawfully killed Reona Payne on March 31, 2018, at First Street, Alexander Village.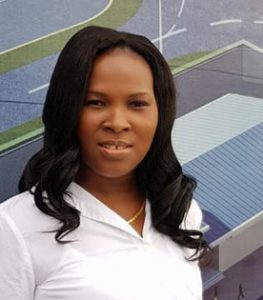 He was represented by attorney-at-law Ravindra Mohabir while the state was represented by prosecutor Lisa Cave.
Sandy is expected to be sentenced this morning after a probation report is presented.
The Guyana Chronicle had reported that Sandy, after committing the act, surrendered to police at the Ruimveldt Police Station, on Saturday, March 31, 2018.
A post-mortem report revealed that Payne died from 14 gunshot wounds to her body – 13 to her chest and one to the head.
The police have confirmed that Sandy used his service firearm during the shooting. Police sources also related that the soldier had, on one occasion, lodged his firearm at the police station, during a domestic dispute.
One source said the soldier had suspected that Reona was being unfaithful and was conversing with someone from overseas.
It was reported that Sandy had planned to drop Payne off at her place of work when she received a phone call allegedly from the same person from overseas.
When the soldier questioned her and asked her to desist from railroading their relationship, an argument ensued and in the vicinity of the masjid in First Street, Alexander Village, Reona grabbed the soldier's firearm and threw it out of the car.
According to the source, Sandy stopped the vehicle to retrieve the weapon and Payne exited too, and after picking up the gun he fired in her direction, emptying the entire magazine.