THE five men, who allegedly murdered four Corentyne Fishermen between October 5-13, were jointly charged for the murders on Thursday.
The joint charge came after Police Prosecutor, Althea Soloman, asked that the court discharge the initial separate charges and institute the joint charge on Suresh Sundat called 'Chu Bai', 22, and Narine Dhanrajh, 30, both of Belvedere Village; Lennox Arleigh Grimmond called "Breeze", 38, of Cromarty Village; Ricardo Fraser called "Shines" and Anonth Boodrage called "Andy".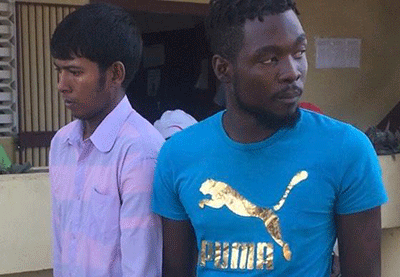 The men were unrepresented when they appeared at the Whim Magistrate's Court before her worship, Renita Singh. The prosecution's case, as read in court, stated that between October 5-13, the men murdered Vishnu Seeram called "Kevin", 20, of Lot 76 Miss Phoebe, Port Morant; Marvin Tamessar, 20, called "Buddy" and Lamar Otto Petrie, 20, both of Miss Phoebe, Port Mourant; and Kawal Kissoon called "Ajay" of 223 Letter Kenny Village, during the course of a piracy attack on the Corentyne River.
The fishermen left a private wharf at Number 65 Village on October 5, with the hope of a successful trip. Their boat, the SARA 1, was later found abandoned at the Wellington Park foreshore. The men were missing.
It was later learnt that the men were attacked about two days into their fishing trip.
The five accused allegedly tried to loot the catch of the four fishermen and after being recognised, they allegedly beat, bound, chopped and threw the four men overboard and escaped with their catch and engine. So far, the bodies of Kissoon and Petrie have been recovered.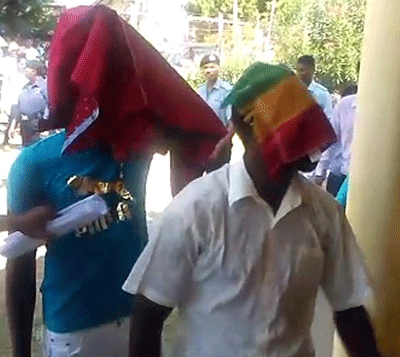 A number of family members of the slain men turned up at court, and as the accused were escorted down the stairs of the court, tensions ran high.
Relatives of the men, who were charged, were accused of saying, "Is good them kill them out" causing some close family members of the victims to break down in tears. A relative of Lamar Petrie said she believes that the death penalty should be instituted on the accused as they showed no remorse for the crime.
The five will make another court appearance on January 16 for the commencement of the preliminary inquiry.