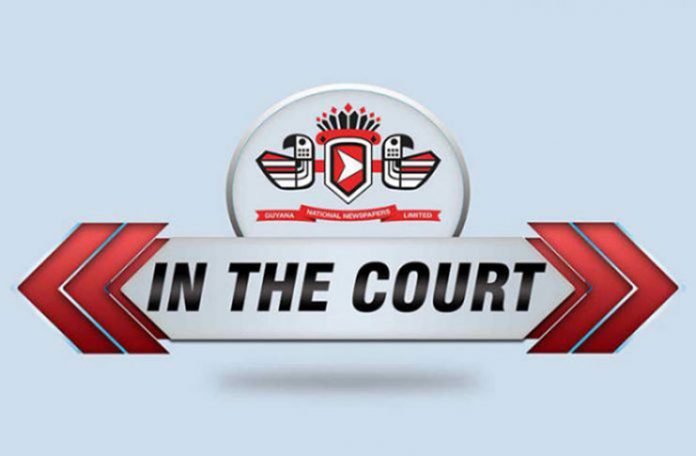 A TWENTY-SIX-YEAR-OLD father of two, who allegedly provided his friend with a gun, was, on Monday October 14, 2019, remanded to prison by Magistrate Sherdel Isaacs –Marcus, at the Georgetown Magistrates' court.
Adrian Scott, a labourer of 'C' field Sophia, was not required to plead to the charge which stated that, on October 7, 2019, at Leopold Street, Werk-en-Rust, Georgetown, with intent to maim, disfigure, disable or cause grievous bodily harm, he unlawfully wounded Arlington Harper.
Scott was represented by Attorney at Law, Keoma Griffith, who, in an unsuccessful bail application, told the court that his client was not the person who shot the man.
He added that his client was the sole breadwinner for his family and would adhere to any conditions imposed by the court.
However, Police Prosecutor Shellon Daniels, objected to bail being granted to the defendant because of the serious nature of the allegation and the fact that the victim was still hospitalized at the Georgetown Public Hospital Corporation (GPHC).
Thee police prosecutor informed the court that, on the day in question, the victim went to a party at Leopold Street where he saw Scott.
Scott however left the party and returned with one Kurt Carter, who is wanted by the police in relation to the matter.
Prosecutor Daniels added that while at the party, the victim and Carter were involved in a fight during which Scott pulled out a firearm from his waist and handed it to Carter.
Carter then discharged the firearm in Harper's direction and shot the man in his lower back. The injured man then fell to the ground and was rushed to the GPHC where he was admitted.
The matter was reported to the police and Scott was arrested and charged while Carter is currently being sought by the police.
Scott is scheduled to return to court on November 18, 2019.