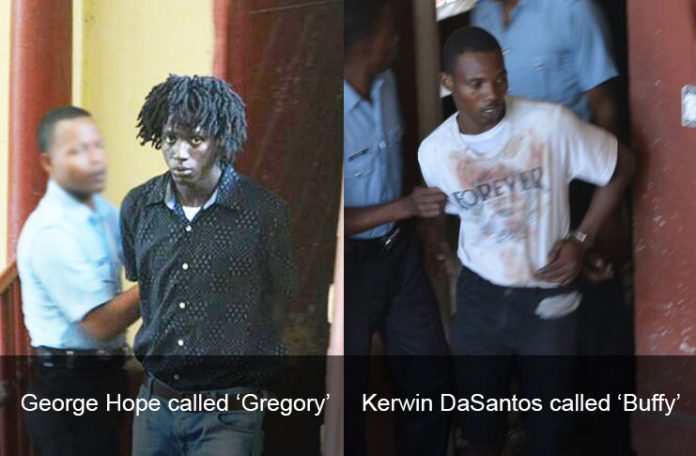 TWO Freeman Street, East La Penitence residents were on Tuesday charged for the murder of America Street money-changer Shawn Nurse, known as 'Fabulous', who was gunned down in Georgetown recently.
Kerwin DaSantos called 'Buffy' and George Hope called 'Gregory,' both 24-years-old, appeared before Magistrate Judy Latchman and were not required to plead to the indictable charge which alleged that on February 4 at America Street, they murdered 47-year-old Nurse during the course of a robbery.
The unrepresented men were remanded to prison until February 21.
On Sunday, February 4, Nurse was shot in the head after he refused to comply with the suspect's demand that he turn over whatever cash he had on him to do business with that day. Reports are that after Nurse was shot to his face, the robber made good his escape.
The police were able to make the arrests after reviewing CCTV footage from surrounding buildings. Just last year, Nurse was robbed but was later able to identify two of the persons who had allegedly committed the offence.