ON July 25, 2017, local entertainer Jumo Primo treated more than 200 children at his residence in observance of his birthday. The children, who came from several city wards, had a fun-filled day where games, drinks, cake, face painting and toys were the order of the day.
Primo, better known as "Rubber Waist" told The Buzz that for the past seven years he felt the need to have a party for children in his community on his birthday as a form of giving back to society.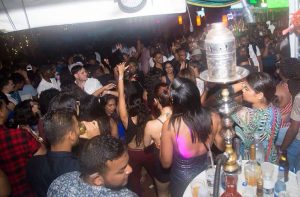 He explained that his joy comes from seeing children happy and smiling and it is his way of being a role model to his young fans. It is for these youngsters that he says he aims to keep things simple both in his personal and professional life; free of vulgarity and conflicts.
Primo added that on his birthday his colleagues from the 592 Movement were on hand to ensure the children were entertained and had their fill of goodies at his home in Lodge Housing Scheme.
Among the invitees included 16 children from the D'urban Backlands Convalescent Home.
The artiste said that he will continue the event annually because the children look up to him, not only as a singer but also as a citizen and it is necessary that he makes a contribution in their lives in a positive way.
In the past, Primo has made donations to several children's homes and says that he will continue in that stride. Primo added that his birthday party for adults titled "Soca in meh Blood" was held at Palm Court on Saturday which was well attended.
The party saw a live stage show in which Primo was the DJ with steel pan orchestra which started 21:00hrs and ended at 02:00hrs.
He related that at the party he launched his new song "Boom Out" which was well received, followed by the video for that song was released on August 1 and which features the landmarks of Guyana.
Primo said that he will soon launch his video "Fly-In" for the 'August holidays' which showcases Guyana's party scene.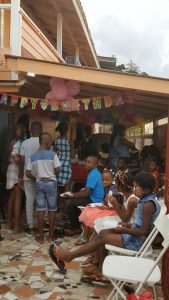 The singing and dancing sensation stated in an effort to facilitate the housing of 592 Movement, he started the construction of a studio in July at his home and is expected to complete the project by the end of this month.
The 592 Movement is a local group which consists of local artistes, entertainers, musicians which deals with promotions and entertainment in Guyana.
Primo told The Buzz that he is preparing for the 2018 Trinidad and Tobago Carnival where he is slated to release his new song as such, he started recording of that song which is expected to be completed in September.
The crowd pleaser told the Guyana Chronicle that he is also hosting the "Short Jeans" party at Palm Court on September 30, 2017.