[BBC] – Police investigating Saturday night's terror attack in London say they know the identity of the three attackers who killed seven people and injured 48.
The Met Police said their names would be released "as soon as operationally possible" as officers work to establish if they were part of a wider network.
PM Theresa May said victims included a "number of nationalities", saying it was "an attack on the free world".
It comes as police have searched more addresses in east London. Police said a "number of people" had been detained following the raids, in Newham and Barking.
Eleven people are being held after police raids in Barking on Sunday. One of the properties is believed to be the home of one of the attackers. The three attackers were shot dead by police after driving into pedestrians on London Bridge and stabbing people in Borough Market.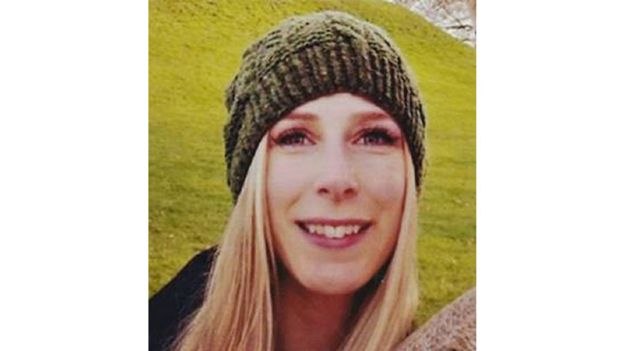 NHS England said 36 people remained in hospital, with 18 in a critical condition. Security sources in Dublin have said one of the attackers was carrying an identification card issued in the Republic of Ireland when he was shot dead, the Press Association has reported.
Meanwhile, Met Police Commissioner Cressida Dick said a "huge amount" of forensic material and evidence had been seized from the van – as well as from the police raids.
She told BBC Breakfast the investigation was moving very quickly and the priority now was to establish if anybody else was involved in the plot. The so-called Islamic State group has claimed responsibility for the attack.
A message from Muslim faith leaders was read outside New Scotland Yard by Met Commander Mak Chishty urging the community to "root out the scourge of terrorism which hides amongst their own people and masquerades as Islam". Canadian national Chrissy Archibald, 30, is the first victim to be named.
A statement from her family said she had worked in a homeless shelter until she moved to Europe to be with her fiancé. A French national was also killed in the attack, according to foreign minister Jean-Yves Le Drian.Two people have claimed they had warned the police about the behaviour of one of the attackers.
Speaking to the BBC's Asian Network, an unnamed man said one of the attackers had become more extreme over the past two years.
Speaking on Sunday, Metropolitan Police Assistant Commissioner Mark Rowley said four police officers were among those injured, two of them seriously.
The Met said one officer received stitches to a head injury and another received injuries to his arm. An off-duty officer, who was one of the first on the scene, remains in a serious condition.
Australian Prime Minister Malcolm Turnbull has confirmed four of the country's nationals had been caught up in the attack. Two, Candice Hedge from Brisbane and Andrew Morrison from Darwin, are among the injured after both were stabbed.
Seven French nationals were injured in the attack, including four with serious injuries, while one French national is still missing.
Among other developments:
Prime Minister Theresa May chaired a meeting of the government's emergency committee Cobra
A vigil will be held at 18:00 BST at Potters Field Park near London Bridge to remember the victims
There will also be a minute's silence on Tuesday at 11:00 BST in memory of those who lost their lives and all those affected by the attacks
Barriers have been installed on Westminster, Lambeth and Waterloo bridges following the attack to stop vehicles from mounting the pavement
The Metropolitan Police has set up a casualty bureau on 0800 096 1233 and 020 7158 0197 for people concerned about friends or relatives
Police say the attack began at 21:58 BST on Saturday, when a white Renault van hired by one of the attackers drove onto London Bridge from the north side.
Eyewitnesses described it travelling at high speed, hitting pedestrians, before crashing close to the Barrowboy and Banker pub.
It is the third terror attack in the UK in three months, following the car and knife attack on Westminster Bridge in March, in which five people were killed, and the Manchester bombing less than two weeks ago, in which 22 people were killed.