THE Ministry of Labour, Human Services and Social Security has provided the Guyana Power and Light (GPL) with a database of all the pensioners to be matched with GPL's database, enabling the government to be able to provide the electricity assistance which has been allocated to the tune of $590M for pensioners in the 2013 National Budget.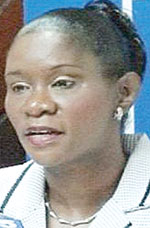 This was disclosed  by Human Services Minister Jennifer Webster who was on Thursday responding to a question posed in the National Assembly by A Partnership for National Unity (APNU) Member of Parliament (MP), Ms. Volda Lawrence.
Lawrence asked the minister when the assistance will be accessible to pensioners and whether there are any plans for sensitising them about how it can be accessed.
Webster related that GPL has been matching the information provided by the ministry with their own database, and to date they have identified more than 6,000 persons who will receive the subsidy of $20,000.
CHANGE OF ADDRESS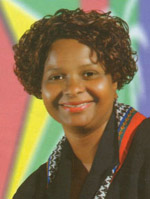 She stated that there are now plans to invite the pensioners to GPL so as to work out some minor issues.
"What we have found is that some of the pensioners have changed their addresses and the addresses we have do not match the GPL database in Regions 2, 3, 4, 5, 6 and 7," she explained.
Webster stated that the Human Services Ministry and GPL intend to have this exercise completed before August 12.
In addition, she said the ministry intends to have a public awareness campaign to sensitise pensioners on this matter and noted that they are already making plans to do that.
Minister Webster said the expectation is to have everything sorted out and all arrangements concluded by the end of August this year, to have the annual subsidy of $20,000 credited to the pensioner's GPL account.