A Motion moved in the National Assembly on Thursday evening by Finance Minister, Dr. Ashni Singh that sought to raise the debt ceiling on loans from $1B to $150B (US$750M) was voted down by
the Parliamentary Opposition.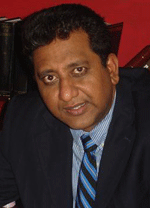 This adjustment is necessary in order to guarantee the Guyana Power and Light (GPL) meeting its financial commitments under the Power Purchase Agreement (PPA) under the Amaila Falls Hydropower Project.
In order to ensure that the other parties involved are satisfied with GPL's ability to discharge its obligations, certain assurances are required by the government. For that purpose, the government is expected to issue a guarantee that GPL will discharge the said obligation in order to accommodate that transaction.
This necessitated the raising of the limit on the aggregate value of guarantees issued. The limit was last adjusted in 1980, when it was raised from $500M to $1B.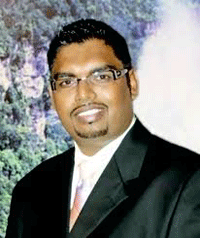 Minister Singh reminded the House that hydropower is not an invention of the PPP/C Government, as generations before have dreamt of such a development for Guyana. In the 1970s, then president Forbes Burnham endeavoured to develop hydropower in the upper Mazaruni, Region 7. However, for various reasons, this project never got off the ground at that time.
"The virtues of affordable and reliable power and the advantages that would flow are widely documented…when we harness hydropower in Guyana, vast benefits will flow to each and every Guyanese citizen," the Finance Minister said.
He said Parliament has an obligation to speak with one voice when it comes to matters of national importance.
"One cannot help wondering if there is an attempt by the Opposition to frustrate this project for the sole purpose of ensuring that it does not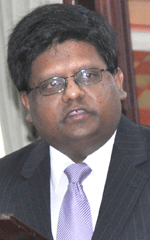 become a reality under a PPP Administration," Minister Singh said.
Meanwhile, Minister of Housing and Water, Irfaan Ali explained that raising the ceiling is not the same as guaranteeing any debt for GPL, but rather it will only serve to expand the options available to access concessional financing from lending agencies.
"If we fail to provide this guarantee today, this will place the Amaila Falls hydro project in a precarious position after hundreds of man hours and billions of dollars invested…by placing this catalytic project at risk, we may be depriving our country of other significant social and economic benefits," Minister Ali said.
He reminded too, that the country has gone this route before and was left saddled with millions of US dollars in debt for a project that had to be abandoned for unfortunate reasons.
Attorney General and Minister of Legal Affairs, Anil Nandlall also spoke on the Bill. He said that this step was not taken by the Administration capriciously or arbitrarily; instead it was taken to meet a requirement.
"It is a deep and profound regret for me to be part of a process that is essentially killing one of the most recognised methods of taking our people out of a cycle of oppression, depression, and economic stagnation and our people will judge us; the future generations will reflect on what we are doing here," the AG said.
He maintained that there have been no compelling arguments from the Opposition benches deeming the project unfeasible. He questioned how the Parliament will justify to the taxpayers of Guyana, the monies that have already been spent on the project.
"Rather than build hospitals, buy vaccines for our children, buy more books for our children, we took that money and we built a road going to a project that we slaughtered in this National Assembly," Minister Nandlall said.
The new debt ceiling was conceptualised in the context of fiscal responsibility, sustainability and sound macroeconomic management.