THE Local Government Commission (LGC) has filed an appeal against the ruling of High Court Justice Simone Morris-Ramlall, who ruled that the commission of Inquiry (CoI) into the operations of the Georgetown Mayor and City Council (M&CC) was unlawful and also reversed the dismissal of Town Clerk, Royston King.
King was fired by the LGC based on a recommendation contained in a report from a CoI into the operations of the Georgetown Mayor and City Council (M&CC). The CoI was presided over by Chairman, and sole commissioner, Justice (ret'd) Cecil Kennard
In September, Justice Morris-Ramlall deemed the CoI unlawful and void following a challenge which was brought against the LGC by King for his 'wrongful dismissal'.
Based on the Inquiry's recommendations, King was charged with gross misconduct, abuse of office, recklessness, dishonesty, conspiracy, and misappropriation of funds at the municipality.
Justice Morris-Ramlall, during her ruling, said the LGC unlawfully delegated its investigatory powers to the CoI, which was not part of the LGC or attached to it.
Additionally, the LGC disinvested itself from the CoI when it transferred the investigation and unlawfully delegated its powers.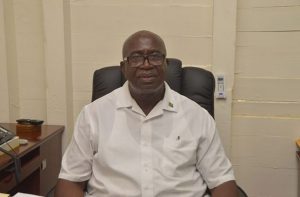 By doing this, the LCG committed an error of law and the decisions made by the CoI must be quashed. Thus, the setting up of the CoI, the investigation, findings and recommendation were void and unlawful.
"The respondent acted blindly upon the recommendation of the CoI," the judge said since the LGC did not do any further investigation into the findings of the CoI.
In concluding, the decision made by the LGC cannot stand, especially sending King on administrative leave in September 2018 and then dismissing him in January 2019.
The LGC then moved to the appeal court, to challenge the Judge's decision and listed five grounds of appeal.
One of the grounds stated that the learned trial judge committed errors of law when she found that the LGC did not have the authority to delegate its powers to a CoI.
Another ground in the document stated that Justice Morris-Ramlall erred in law and fact in finding that the LGC had delegated its authority to the COI to enquire into allegations against King.
"The learned trial judge erred in law and fact in having found errors of procedure in the hearing by the Local Government Commission in exercising her decision in granting the reliefs sought by the applicant" the document read.
Finally, the LGC is calling for the appeal to be allowed, and the decision of Justice Morris-Ramlall, dated September 13, 2019, to be quashed.