An intense, but enlightening experience
By Wendella Davidson                   
AT first glance, Dr Ayesha Wilburg does not seem to be someone who is adventurous, much less would ever entertain the idea of working on an oil rig, way out at sea.
But this petite and soft-spoken lady, who was born at Mabaruma, completed an intense and hair-raising training that enabled her to work aboard the `Noble Bob Douglas,' ExxonMobil's rig.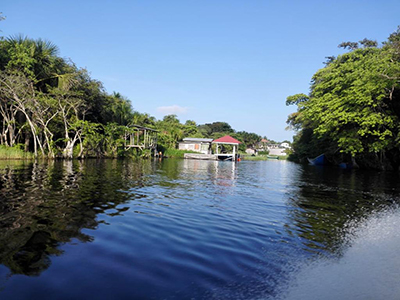 Today, she has many memories, including living aboard an extremely huge ship operating in such depth of water that at times it would create a sudden movement; this would her feeling uncomfortable, until one day she called it quits.
Had she still been there, the ship would have been her home for 28 straight days before being able to see land again.
Dr Wilburg is now serving as the Medical Director at the St Joseph Mercy Hospital, Parade Street, Kingston.
Born as one of two children to her parents, Leslie Wilburg, a public servant and Verna Chan-Wilburg a teacher, at the Mabaruma Public Hospital in Region One (Barima-Waini), Ayesha and only brother, Abiose, subsequently relocated to the city.
Initially, she was enrolled at the F.E. Pollard Primary School on David Street, Kitty, as the family then lived at Khan's Park, Ogle. When they relocated to South Ruimveldt, they sought a transfer to the primary school there, where she wrote the then Common Entrance Examination.
According to Dr Wilburg, she was awarded a place at Christ Church Secondary and after doing well in her first year, she moved to St Rose's High where she wrote the Caribbean Examination Council exams (CXC) and was successful; she then wrote `A' Levels at Queen's College.
With her mind set on becoming a chemical pathologist, Dr Wilburg said she applied at the University of Guyana to undertake studies in chemical pathology, but during a rotation stint she was sent to Prashad's Hospital, where she enjoyed interacting with the patients and had a change of heart.
She said she did a year of chemistry and in 2004, applied to do medicine and spent three years on rotation at the Georgetown Public Hospital Corporation (GPHC). In 2009, she graduated from the University of Guyana Medical School as a general practitioner.
According to Dr Wilburg, she completed one year of internship at the Georgetown Public Hospital Corporation (GPHC) before applying to work in Jamaica, as her class, being the first to be accredited, was allowed to work in any Caribbean country.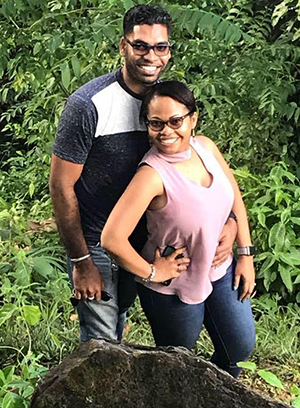 Arriving on the island, she spent the first six months working at the Savannah Lamar Cottage Hospital before moving to the Cornwall Regional Hospital, Mount Salem, Montego Bay. At the latter hospital, she did rotations in orthopaedics, plastic surgery, and neurosurgery rotation before returning to Guyana.
The young doctor said she returned to study for the U.S. examination to become a plastic surgeon, but during that time she became bored and went to work at Dr Balwant Singh's hospital for three years as Head of the Emergency Room.
The oil rig
Her next job was in the oil and gas sector, where she was posted on the `Noble Bob Douglas' oil rig, a job she described as "very exciting and interesting," as safety is viewed as paramount by the company; hence, the training was very intense.
Without disclosing much information, she briefly recalled the helicopter training which entailed being submerged underwater four times and having to escape from the submerged, upturned aircraft — in some cases without windows and in other cases with windows, while using her elbows to open the windows and escape. The safety training also included an aspect called `abandon ship' and according to her, employees must pass all of the safety training before being allowed to work aboard the rig.
Dr Wilburg likened her experience serving as a doctor aboard `Noble Bob Douglas' along with her interaction with the other foreign and local employees as "quite memorable and interesting."