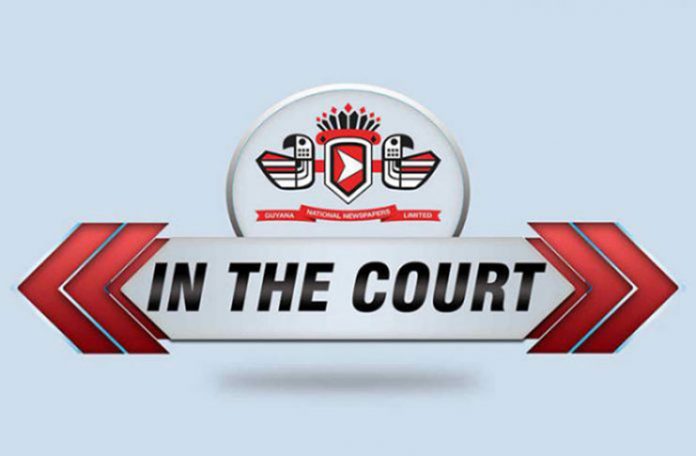 THIRTY-SIX-year-old Marlon Bradley known as "Maley", who is a suspect in the murder of Reginald 'Reggie' Atherly popularly known as "Diesel Boss", was on Friday, August 09, 2019, charged for the possession of a gun and ammunition.
Bradley, who is wanted for the murder of Atherly, who owned and operated a mechanic shop at his Guyhoc Park house, East La Penitence, Georgetown, appeared before Senior Magistrate Leron Daly, at the Georgetown Magistrates' Court and pleaded not guilty to the two charges.
Particulars of the first charge alleged that, on August 4, 2019, at Cornhill Street, Georgetown, he had in his possession a .32 Taurus pistol without being the holder of a firearm license.
The second charge stated that, on the same day and place, he had eight live .32 rounds of ammunition, for which he was not the holder of a license.
Attorney-at-law Dexter Todd, who represented Bradley, told the court that his client was wrongfully shot by the police and he was never found with any gun and ammunition.
Todd also told the court that, when his client was at the Brickdam Police Station, he was not taken to the hospital for his gunshot wound to be treated, instead, he was given some methylated spirit to pour into the wound which caused it 'to turn out more'.
Police prosecutor denied bail and told the court that Bradley was a suspect in the murder of Atherly.
Magistrate Leron Daly denied Bradley bail and remanded him to prison until September 6, 2019.
According to a police release, on August 4, 2019, a group of policemen were on patrol at the Stabroek Market Square when they saw Bradley walking on Cornhill Street towards a route 32 minibus.
As a result, a detective corporal approached the suspect in an effort to arrest him when he whipped out a handgun from his crotch and pointed it in the constable's direction.
The police constable then drew his service pistol and discharged a round in Bradley's direction. He fell to the ground and was apprehended.
Police retrieved a .32 Taurus pistol with eight live .32 rounds of ammunition. The murder suspect was picked up and escorted to the Georgetown Public Hospital where he was admitted and later discharged as the investigation into Atherly's murder is currently on-going.