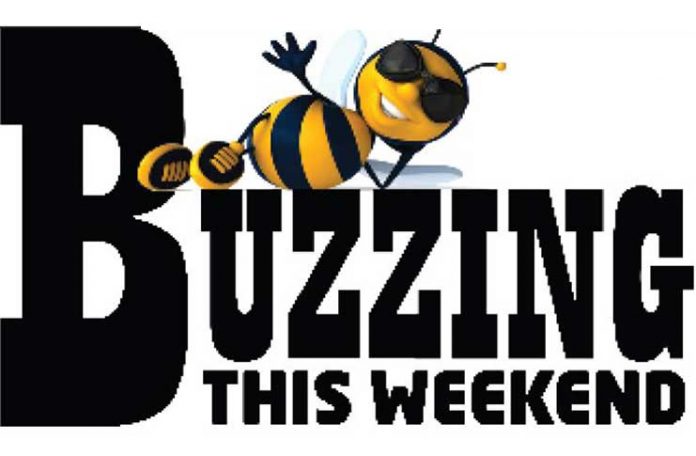 IT'S time for the weekend again people, and it's time to keep you in the loop with what's 'buzzing' in and around Guyana.
TODAY
Premier Academy presents an afternoon of fun, food and fashion at their "Birds of Paradise Hat Show and Tea Party" at Aracari Resort. Eighteen girls will compete in three categories, displaying hats and apparel that represent Birds of Paradise. Flowers of paradise will also be on display. Featured Artistes are: Delisha Wright and Colayn Delph,
Let's Play a Game! Gigsaw presents "Escape Room Experience" on Cummings Street, Georgetown (you have to call for directions: 678-6889). Do you have what it takes to solve the puzzles and riddles and make your escape in 30 minutes or less? Then head out and experience Guyana's first Escape Room. Be the first to try it out and spread the word. Cocktails will be on sale.
Head down to the Pegasus Poolside, Ignite Bar and Grill every Friday and Saturday for fun, food, and entertainment!
The Vintage Wine Bar, Restaurant and Lounge presents "Latin Night". Get two Desperados Tequila Beers for $1000.
TOMORROW
Linden, are you ready? New Era Entertainment, in collaboration with Guyana Carnival, presents Stink and Dutty J'Ouvert at the Christianburg Hard Court in Linden. It's going to be water, paint, powder, and an experience like no other. Win tickets and costumes for Guyana Carnival. Music by Gully Ras and Diamond, DJ Energy, DJ Akelo, DJ Denzil and DJ Pelham.
DJ Shizzle presents his birthday celebration, called "Toast", at Palm Court! There's going to be bottles popping, vibes flowing, ladies wining and fellaz balling. Music by the Boom FM DJs. Appreciation tokens will be available all night. Early-bird tickets: $2000.
The Gospel Herald Choir presents, 'Songs in the Night', Diamond Jubilee Edition, at the National Cultural Centre. It's going to be a night of ministry as they celebrate under the theme, "Through the years in total praise". Admission: $1000.
It's time to show off your talent. Aracari Resort presents, Karaoke and Dance this and every Saturday. Enjoy karaoke, dance and dinner, featuring Reyaz Rafeek and Group.
Aura Sky Lounge presents Seductive Saturdays! Doors open at 8pm!
SUNDAY
704 Sports Bar presents it's "Game of Thrones Viewing Party". Now you can finally find out the ultimate fate of Jon Snow, Daenerys Targaryen and the rest of the Westerosi.
The Vintage Wine Bar, Restaurant and Lounge presents, "Dinner with 70s ad 80s music". Sundays were meant for the 70s & 80s!