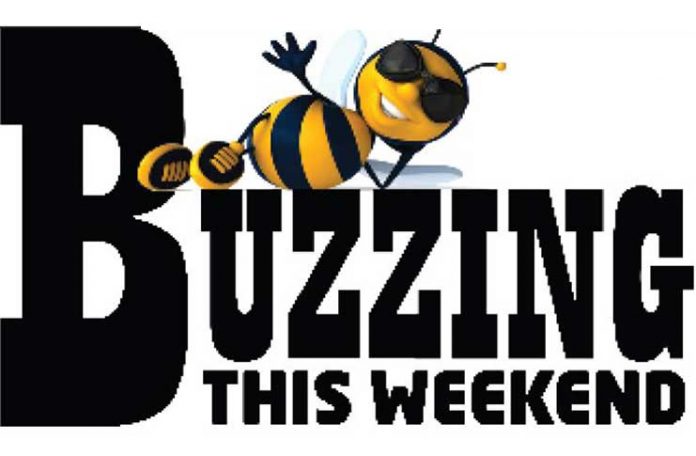 IT'S time for the weekend again, people! There are quite a few big events going off this weekend and of course leading the way is the Curl Fete this Sunday. The Circus continues tonight and throughout the weekend, UGSS P.OE.T.S event also returns this weekend.
And Miss World Guyana is having a dinner and fashion show as they prepare for the Miss World event. So don't stay cooped up at home.
Today
The World Famous Suarez Brothers Circus continues at the D'Urban Park. Ticket prices are $1,500 per child and $2,300 per adult for the bleachers, $2,000 per child and $3,500 per adult for the middle section, and $2,500 per child and $4,700 per adult for the VIP zone.
The Vintage Wine Bar, Restaurant and Lounge presents "Latin Night" Get two Desperados Tequila Beers for $1,000.
University of Guyana Student Society in collaboration with Music, Art Culture Foundation and The Pergola Smokehouse and Lounge presents "Talent off Campus, P.O.E.T.S: Push Off Early Tomorrow's Sunday" at the Courtyard Mall. You will surely leave inspired by the Vibes, Art, & Food. What else could you ask for to end your week? Admission: $1,000
Tomorrow
In support of Miss World Guyana 2018's journey to Sanya and her Beauty with a Purpose, the Miss World Guyana Organisation is hosting a Meet & Greet Dinner and Fashion Show. It's "Runway to Sanya 2018" at Parc Rayne. Come out and view gorgeous designs by some of our talented local designers, enjoy a scrumptious meal and some lovely chit chat – all in the warm ambience Parc Rayne provides. Tickets: $5000
This Saturday, step out in your PINK as we "LINK IN PINK" for Breast Cancer Awareness Month Inside the District Ultra Lounge. Featuring DJ Ana from Trinidad and DJ Country Boy. Buy four shots of tequila and get one free. Ladies in Pink FREE before 21:00hrs
704 Sports Bar is showing the UFC 229 Khabib vs McGregor World Lightweight Championships, with Build Your Bucket beer specials all night. Come out and see McGregor and Khabib finally have the chance to settle their differences within the confines of a 750-square-foot cage.
Sunday
Naturalistas you've been waiting all year and now it's finally 'hair'. Curl Fete 2018: Guyana Natural Hair and Beauty Expo" at the Promenade Gardens. Featuring The BIG CHOP, Curl Fete Signature Cocktails, an all-male celebrity kinky talk panel, Fashion Market, interlocking tent and so much more
Sundays were meant for 70s & 80s! The Vintage Wine Bar, Restaurant & Lounge presents "Dinner and 70s and 80s music"
704 Sports Bar presents "Pizza and Beer" buy one pitcher of draft beer and one 10" pizza and another pitcher of beer free and a serving of chicken tenders at half price.