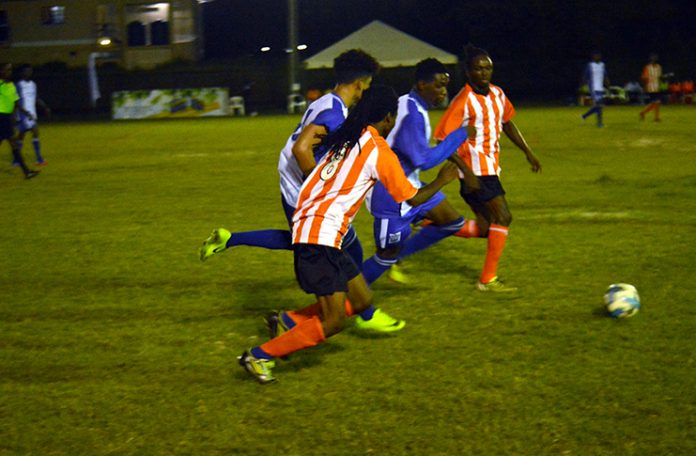 TWO more matches are carded for this evening when the Limacol Football tournament continues at the Ministry of Education Ground, on Carifesta Avenue.
From 18:00 hrs Grove Hi-Tech will go up against Beacons while Camptown will play Riddim squad at 20:00hrs.
In the last set of matches on Friday evening, drawn encounters were the order of the third night.
In the first game of the evening, GFC and Camptown FC played to a one goal stalemate, with LaVaughn Enniss opening the scoring early for the GFC side.
His second minute goal would set the tone of the match with the opposition chasing the game.
Eventually, they would level things up through Oziel Small in the 23rd minute and from there, the fight for the decisive goal began.
There were several chances for both sides, both having clear cut chances but squandering them and at the final whistle; there was nothing to separate them.
The second game was an almost carbon copy of the first with Grove scoring first through Denzel Crawford five minutes into the second half.
A 75th minute strike from Christopher Williams evened things up for the Santos side.