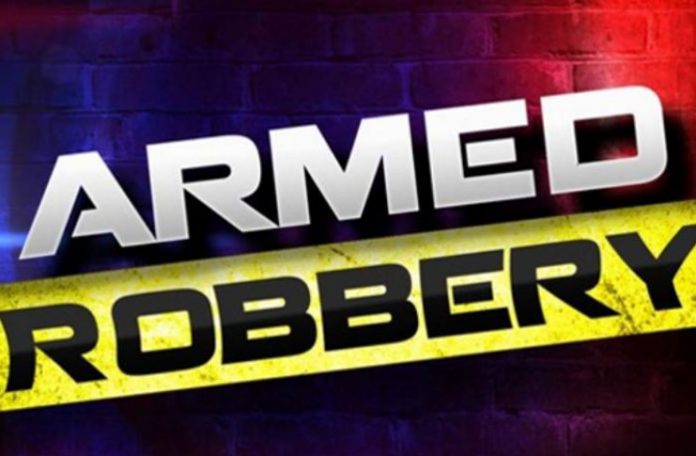 Police are investigating a robbery committed on several patrons who were dining outside the Subs & Salads fast-food outlet on Sheriff Street on Wednesday evening.
Reports are that a man brandishing a weapon robbed Dr  Stephen Muridall of one gold Samsung Galaxy S6 cellular phone valued $80,000 and a black wallet containing personal documents.Vanessa Small was also robbed of her black Samsung Galaxy S8 mobile phone by the identifiable male who was armed with a handgun when he confronted the patrons around 22:15hrs on Wednesday night.
Police investigations disclosed that the victims were sitting and eating at a table outside Subs and Salads when a silver Toyota Allion motor car bearing registration number  PNN 2660 stopped in front of them.
The perpetrator exited the car and walked towards the patrons while pointing a black hand gun at them and saying 'give me everything.'
He then collected the items they had in their possession and joined the car which sped away in a northern direction on Sheriff Street.
No shots were fired and no one sustained injuries sustained. Investigations are in progress.