THE Konashen Amerindian Protected Area (KAPA), Guyana's first and largest community-owned protected area, in Region Nine, was recently accredited to The Queen's Commonwealth Canopy (QQC).
QQC is an initiative to unite Commonwealth countries through a network of information sharing and forest conservation projects across the globe.
According to a statement issued by the Ministry of Foreign Affairs recently, KAPA which stands at approximately 700,000 hectares (almost 3,000 miles) and four times the size of London, is part of the High Biodiversity Wilderness Area of Amazonia and a key section of the Guiana Shield corridor.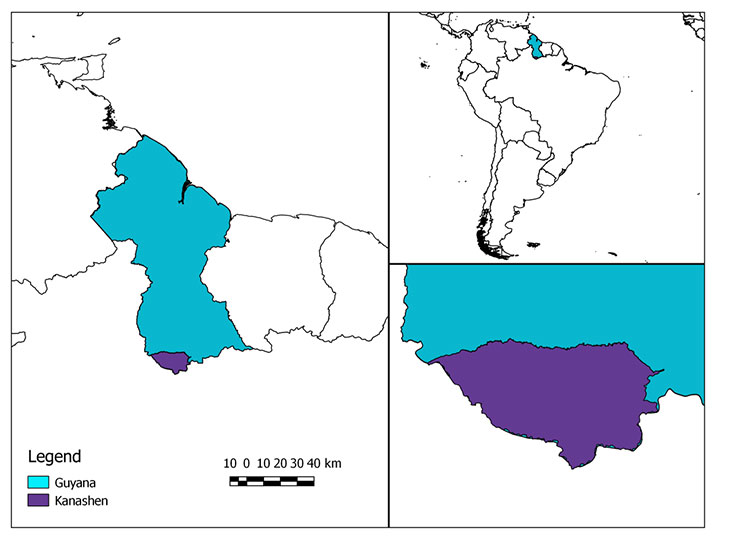 The origin of the Essequibo River can also be found in the Konashen Protected Area.
"Guyana's participation as a CARICOM country in this significant Commonwealth initiative will create tangible benefits for communities and the environment and will demonstrate the very great value of CARICOM nations working towards a global environmental objective," Guyana's High Commissioner to London, Frederick Hamley Case, said.
"We see this rather as a CARICOM dedication to forest conservation and to the lungs of the Earth," the High Commissioner added.
In 2004, the Wai Wai people of Konashen District received absolute title to the land and have since worked towards conservation and sustainable economic development. In 2007, under the Part V, Section 58 of the Amerindian Act (2006), the Konashen District Council made the local declaration of the Konashen Community Owned Conservation Area (KCOCA). The Konashen Protected Area was formally declared a protected area by the Protected Areas Commission in 2017.
The Department of Environment, Ministry of the Presidency endorsed the move by the protected area to attain the accreditation from the QCC.