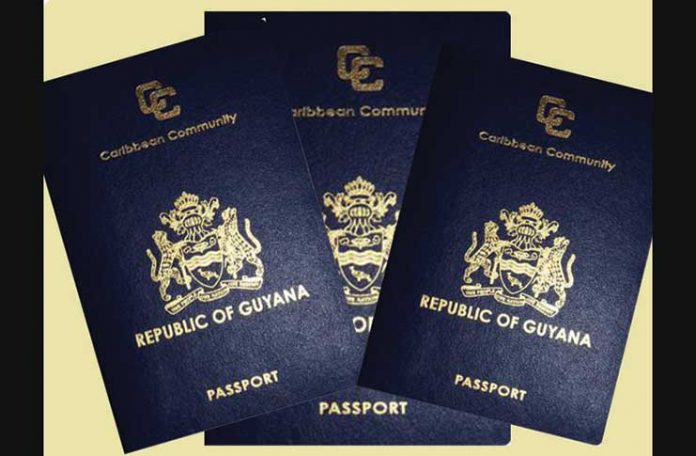 The Governments of Guyana and the Republic of Colombia on Wednesday signed an "Agreement on Mutual Exemption of Visa for Holders of Ordinary Passports" in the margins of the 47th Regular Session of the General Assembly of the Organization of American States (OAS), in Cancún, Mexico.
According to a release from the Ministry of Foreign Affairs in Guyana, the agreement will allow holders of Ordinary Passports to enter and stay in the territories of the two countries without a visa for a period not exceeding 90 days, renewable for an additional period of up to 90 days, provided that the total length of stay does not exceed 180 days per year.
The release noted that the agreement becomes effective after the internal legal procedures for "entry into force" have been completed by both countries.
"The conclusion of this Agreement signals a continuation of efforts to advance cooperation between the two countries and the development of friendly relations between their peoples," the release stated.
In October of last year, Guyana and Chile signed a Reciprocal Visa Abolition Agreement at the Palacio de la Moneda, the seat of the President of Chile in Santiago.
The agreement was signed by Minister of Foreign Affairs, Carl Greenidge and Chilean Foreign Minister, Heraldo Muñoz in the presence of President David Granger and President Michelle Bachelet of Chile, following bilateral talks between the two Heads of State. Granger was on a state visit to Chile.
The Visa Abolition Agreement paves the way for visa free travel for citizens of both countries.