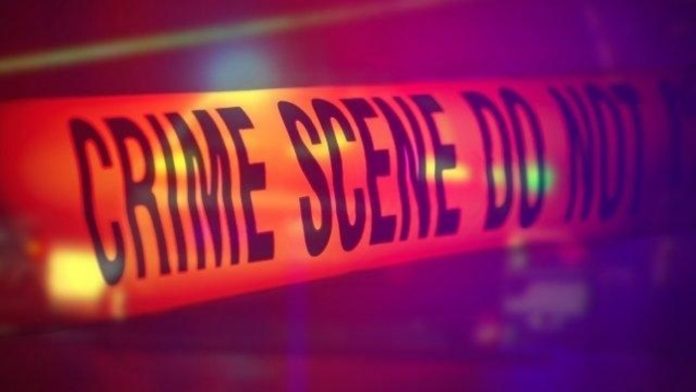 Relatives of the suspected bandit, who was shot and killed by a businessman in Belvoir Court, Blegezeight Gardens on Sunday have identified him as 32-year-old Ray Goulding.
Police listed several addresses for the man, which include La Parfaite Harmonie, West Bank Demerara, Albouystown, Georgetown and Sparendaam, East Coast Demerara, respectively. A post-mortem examination will soon be performed.
Guyana Chronicle had reported that the businessman had just seen one of two friend's home in Belvoir Court after a night out at the movies when the incident occurred. It happened around 00:30hrs as the friend was about to secure the gate to his premises, where he was accosted by two men, one of whom brandished a firearm and ordered him to 'Freeze!'
The driver, sensing that something was amiss, decided to reverse the vehicle to check on his friend, and came under a hail of bullets as the armed bandit opened fire. In the fusillade, the front windscreen of the vehicle was shattered and the driver was hit on his arm.
The businessman, who was seated in the rear of the vehicle, immediately drew his licensed .32 Taurus pistol and returned fire, hitting the bandit squarely in the chest. His accomplice, not wanting to wait around, took to his heels, leaving his fallen accomplice behind.
The police were subsequently informed of the shooting, and upon arriving at the scene, found a .32 pistol believed to have belonged to the deceased suspect. They also found seven .32 calibre spent shells and a cellular phone.