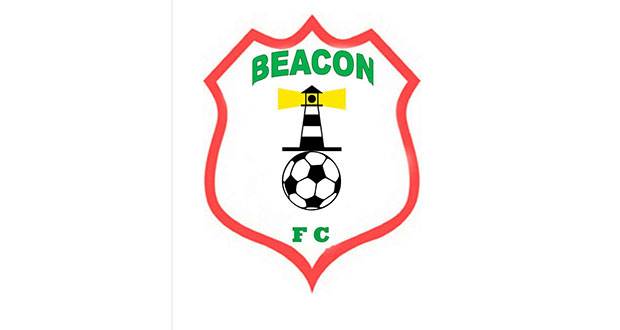 By Ras Wadada
GEORGETOWN and Guyana's football powerhouse club of the early to the mid-90s is today celebrating 31 years since its formation in 1985 under the guidance and foundation of player/coach, Gordon 'Ultimate' Brathwaite and players who represented Region Three in the Guyana Games.After a full season in the-then Georgetown Football League's (GFL) Second Division in 1986 the YSM Beacon earned promotion to the 1987 Demico League Division One of the GFL.
Their debut performance was nothing short of dismal as they ended the season at the bottom of the table and, together with Pele FC who finished above them, had to contest a promotion and relegation competition which they both survived to remain in the City's top flight football.
They improved season after season in the Demico League as they earned the reputation for playing attacking and attractive football and by 1993 finished fourth. The club had dropped the YSM off the name of the club the year before and by this time was providing a number of players for the national youth team.
Beacon also dominated the youth levels of the GFL in the 90s, but their crowning moment must be the double they captured in 1995-96 when they won the coveted Demico League and the prestigious Kashif and Shanghai annual KO, where they took the lion's share with 9 prizes.
Among the players of that era were: Claude Phillips, Mark Pollard, Rawle Prince, Dexter 'JJ' Cort, Ola 'Solo Tallboy' Pedro, Andre Trotz, Wayne Dover, Julian Masdammer, Sherwayne Scott, Trilton Luke, Shawn Prince and brothers Martin and Mortimer Stewart. Most of these players went on to wear the senior national colours.
The year 1996 also saw club member Nigel Denny lead the National Under-16 and two years later the son of coach Brathwaite, Kayode, also emulated the feat.
In 1998 the club received a serious setback as Brathwaite departed for the USA and so too did many of its players to other clubs during the four-year absence of the coach. It was the beginning of the club falling apart in terms of the quality of football for which it was well-known.
Along the way the club has gone through many changes with regard to administration, migration and coaches and currently it languishes in the GFA's top tier football.
As the club celebrates 31 years today it welcomes again as the head coach, former national captain and the foundation coach, Gordon 'Ultimate Warrior' Brathwaite.
Past and present players abroad and at home are determined to return the club to its former glory days of football. A special training session is on at 16:30hrs. this afternoon at the Parade Ground (Independence Park) where it all began.