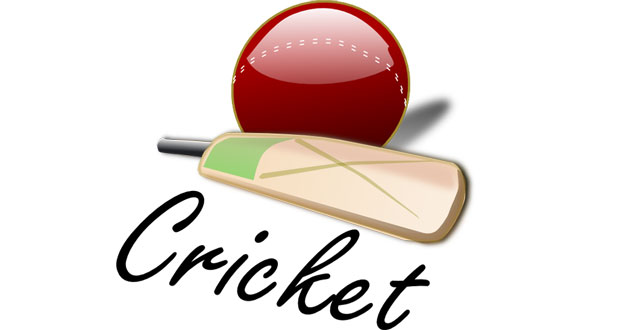 … Live broadcast on NCN Radio
THE LONG-RUNNING rivalry between archrivals Albion Cricket Club and the Rose Hall Town Gizmos and Gadgets would continue this Sunday when they face each other in the final of the 10th Annual Rose Hall Town Youth and Sports Club/Busta 'Champion of Champions' tournament at the Port Mourant ground from 09:30hrs.Rose Hall Town Gizmos and Gadgets would be led by national Under-19 captain Shawn Pereira and their batting would be spearheaded by national players Rajiv Ivan and Delbert Hicks with support from Berbice player Jason Sinclair and former national junior players Dominic Rikhi, Shailendra Shameer, Khemraj Mahadeo and Clinton Pestano.
Pereira will also lend weight with the bat, while exciting national Under-19 batsman Ashkay Homraj would be part of the solid RHTGG batting lineup, which will have Keon Sinclair and Clinton Pestano sharing the new ball, and being supported by off-spinners Shameer, Ivan, Mahadeo, Troy Mathieson, Rikhi and leg-spinner Pereira.
Albion would be led by discarded national leg-spinner Devendra Bishoo, who, along with fellow national discards Narsingh Deonarine and Sewnarine Chattergoon, would spearhead the batting, receiving support from the hard-hitting middle-order batsman Jonathan Foo, Sharaz Ramcharran, David Latchaya and Balchand Baldeo.
As has been the case over the years, Albion would depend heavily on an all-spin bowling attack led by Bishoo, Deonarine, Ramcharran, Latchaya, Foo and West Indies left-arm spinner Gudakesh Motie.
The winning team would take home $100 000 and the Busta trophy, the runners-up $50 000 and a trophy while the man-of-the-match in the final would take home $10 000 and a trophy.
Managing Director of Guyana Beverage Company, the sole producer of Busta products, Robert Selman, and Marketing Manager Shameiza Yadram would meet the teams before the game and distribute gifts afterwards.
As has been the custom over the years, the organisers have also arranged for the final to be broadcast live on NCN VOG Radio and fans are encouraged to tune in to follow the keenly anticipated final. The umpires are Clement Brusche, Joseph Simon and Augustus Outar.
TEAMS: RHTGG – Dominic Rikhi, Jason Sinclair, Delbert Hicks, Rajiv Ivan, Clinton Pestano, Askay Homraj, Shawn Pereira, Khemraj Mahadeo, Troy Mathieson, Shailendra Shameer, Keon Sinclair, Brandon Prasad, Veeramootoo Senwasie and Denzil Sinclair, with Winston Smith as coach and Hilbert Foster manager.
ALBION: Devendra Bishoo, Sewnarine Chattergoon, Balchand Baldeo, Narsingh Deonarine, Jonathan Foo, David Latchaya, Sharaz Ramcharran, Veerapen Permaul, Gudakesh Motie, Adrian Sukhwa, Satesh Dwarka, Shivnarine Shrikishun, Mathews Hardyal.
Muthuswammi Permaul is the manager, while Andre Percival, who is a former player of the RHTGG, will perform the duties of coach.