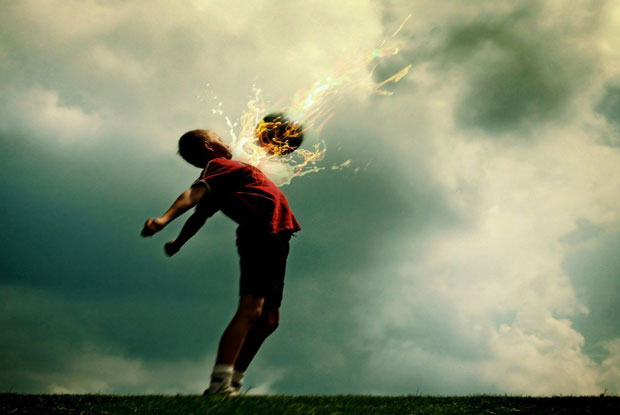 Coach says team game plan well executed
HAVING seen his team defeat St George's in a hard-fought semifinal encounter in this year's Kashif and Shanghai/Chico Elite Next Generation football tournament at the Police Sports Club ground last Monday night, coach of the victorious Wismar/Christianburg Secondary School, Anthony Stephens, said they executed the game plan well.Wismar/Christianburg, who are currently two-time Digicel nationwide Inter-secondary School champions, edged past St. George's 2-1 to book a place in tonight's final at the Georgetown Football Club, against Ash Education Institute, who also defeated pre-tournament favourites Waramadong by the same margin.
"Jesus Christ is Lord and will always be Lord. I give thanks to him for the inspiration and guidance he has given me to guide this team, who tonight played a team game, stuck to the game plan effectively and came out victorious," said Stephens.
He added, "At the end of it, we were victorious because of how they stuck to the game plan and executed well. Having said that, it does not matter which team we play in the finals, because we are here to play football, have fun and take the title back to Linden and with God on our side, we will succeed in this venture once again."
He said he studied St George's after seeing them play in the quarterfinals against Mackenzie High and knew that a man-to-man marking system, instead of the zone system his team employs at times, would have worked effectively.
Hence he was confident it would have been effective, since their space to create plays would have been limited and at the same time frustration would have stepped in.
"I was not surprised at the way they played against us, because after seeing them play in the quarterfinals against Mackenzie, they were well organised especially in the midfield area and having worked out the game plan for my team, I expected them to react the way they did and once they did that, I knew we would come away with the win tonight (Monday night).
"We never take any team for granted going into a game and we know that once we executed our game plan, they will come hard. We know also that they have some shooters on the team and I reminded my team of our game plan which is to play man-to-man marking repeatedly, even at halftime" stated Stephens.
"If you noticed, we had the space to string together our passes effectively while they did not, because of our man-to-man marking and that was our main objective which we achieved tonight and came away with the win."
As it relates to Waramadong coach's comments, where he expressed his desire to play Wismar/Christianburg in tonight's final, Stephens said it does not matter which team they face tonight, reiterating the fact that Jesus Christ is Lord and his team came to win.
Unfortunately for Waramadong, they went under to Ash Education in their semifinal fixture and will now play St George's in the third place playoff from 18:00hrs today, while Wismar/Christianburg and Ash Education meet in the final at 20:00hrs.
(By Calvin Roberts)