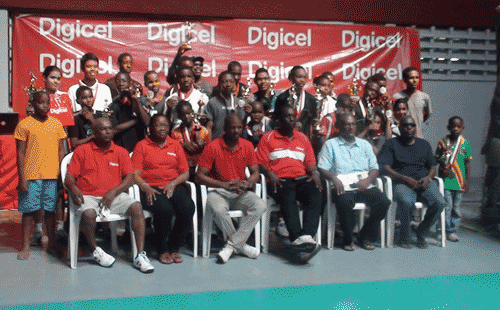 THE Chelsea Edghill-led Bishops' High School notched up their second overall title in the Under-15 category of the Guyana Table Tennis Association (GTTA)-organised, Digicel-sponsored Schools Table Tennis Championships which culminated at the National Gymnasium last Friday.
Edghill won two Singles matches and
teamed up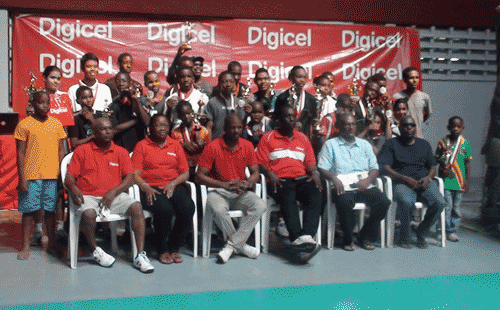 with Jamaal Duff in the Doubles to beat Queen's College by three matches to one in the final of the 15-years-and-under teams category in the tournament.
Edghill beat Ryan Narine 11-4, 11-5, 11-5, and Shemar Britton 12-10, 15-13, 7-11, 11-5, before she teamed up with Duff who lost to Shemar Britton 11-8, 11-9, 12-10, to defeat QC at 11-2, 11-8, 11-9 in the Doubles, with third place going to New Amsterdam Multilateral who defeated Bartica 3-0.
Earlier in the semifinals, Bishops' High  edged New Amsterdam Multilateral 3-2 in a match that went down to the wire, while Queen's College easily disposed of Bartica 3-0, to set up the all-Georgetown clash with Bishops in the final.
Director of Sport Neil Kumar duly indicated that he was happy to see sport moving past merely a question of potential and ability but rather an intellectual battle, addressing  Queen's and Bishops' showdown, the leading schools in the country.
"The battle between Queen's and Bishops' showed us that we are progressing past where we just depend on potential and talent. It showed us that intellect is also important for athletes in schools in sport," the Director of Sport said at the closing ceremony.
Acting president of the GTTA, Godfrey Munroe, said that the tournament should expand in 2013 to include the Singles version.
He thanked the parents, teachers and schools for participating in the competition, which saw a nucleus of players emerging from the tournament for special training ahead of national selection with a common goal of producing a synchronised training approach.
Sole sponsor of the competition, Digicel, was impressed with the level of the competition and committed to sponsoring the tournament for another year, so said their Events and Sponsorship Manager, Gavin Hope, who also expressed his satisfaction at how the tournament was run.
Hope said that he saw a lot of promise and potential, noting that "once we continue to invest at this level, we have a far way to go. But we must have more frequent tournaments, so that we continue to build on successes".
Earlier, Mae's 'A' won the 11-years-and-under title, while Marian Academy All-girls team won the 13-years-and-under title.
Annandale Secondary were adjudged the most disciplined team; Marian Academy, the best dressed team, Bartica Secondary, the most promising team, and The Bishops' High won the Digicel's Champions School trophy.
For her exemplary performance, Edghill was voted the most outstanding female player with Shemar Britton gaining the nod on the opposite side, while Kristie Lopes of Marian Academy was adjudged the most improved player and Sheldon Atherly of Bartica Secondary, the most improved male player.