–as CANU operation leads to fiery protest at Buxton
AN intelligence-led operation by the Customs Anti Narcotic Unit (CANU) on Wednesday morning erupted into a fiery protest.
According to information from the Ministry of Home Affairs and CANU, ranks were pursuing a suspect driving along the East Coast Demerara (ECD) Public Road.
Some warning shots were fired during the operation to stop the fleeing vehicle, which ended up in a nearby trench in the vicinity of Buxton, East Coast Demerara (ECD).
Twelve parcels of suspected cannabis, which amounted to 23.2 kilograms and valued at $7M, were found in the car's trunk bearing the licence number PRR 6703.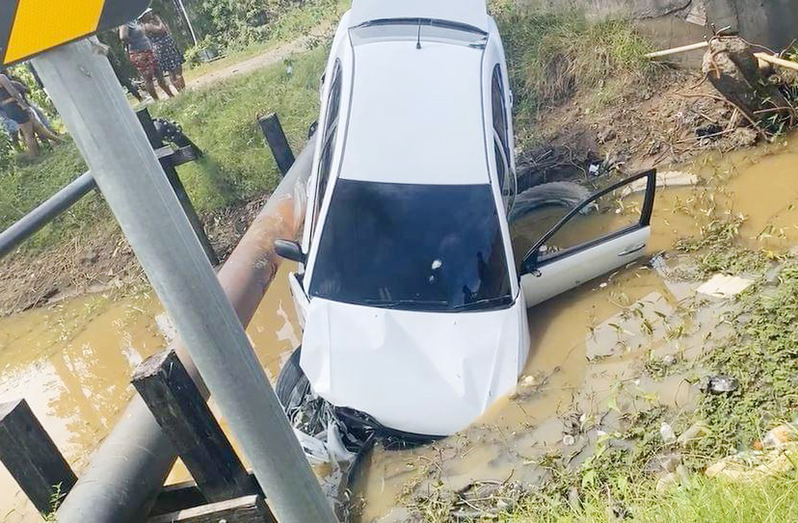 CANU has since identified the suspect as 25-year-old Odearie Phillips of Vigilance Housing Scheme, East Coast Demerara, who was arrested. Phillips was taken into custody, and law enforcement officers have since seized the drugs found in the car.
When the Guyana Chronicle arrived at the scene, residents were observed blocking the main highway with debris that was set on fire.
A container truck that was proceeding east along the highway was caught in the crossfire of the protest. The mob allegedly attacked the truck driver, and his vehicle was torched.
According to a statement by CANU, members of the public became hostile, assaulted several officers and damaged several of the unit's vehicles to free Phillips.
However, residents stated that law enforcement officers indiscriminately opened gunfire, causing unrest.
One woman disclosed that she was awakened by the sound of gunshots.
"Before I heard the gunshots, I feel the building vibrate, when I lift my head and I look up I saw bullets coming through my building," the resident said.
She explained further how the operation was conducted angered residents, who then pursued protest action.
However, the Ministry of Home Affairs has confirmed that no injuries were reported due to the operation.
The police stood between the crowd and the flames, followed by thick black smoke.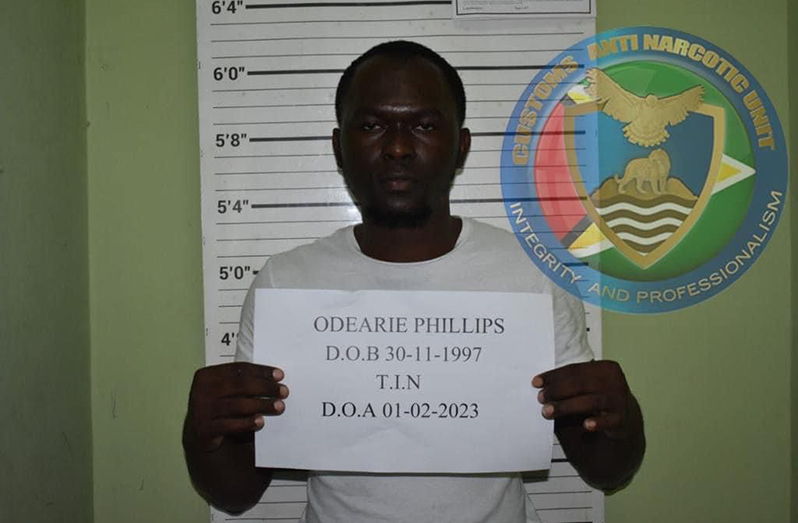 Meanwhile, traffic was diverted to the Railway Embankment, where officers were stationed to ensure the safe passage of motorists, pedestrians and other members of the public.
Nearby schools and a few businesses were closed as officers remained at the scene.
Some persons were seen walking after they disembarked public transportation at the neighbouring village, Annandale.
The Ministry of Home Affairs advised persons to desist from blocking the roadways and other illegal activities.
Subsequently, the police reported that all roadways had been cleared as the investigations continue.