FAMOUS Guyanese-British actress, Letitia Michelle Wright, on Sunday, visited the Kaieteur Falls, one of the country's principal tourist attractions, as she continued to spend time in her homeland.
Wright, who arrived on Friday night, was out on Saturday on a nature tour at the Iwokrama International Centre for Rain Conservation and Development.  The Iwokrama rainforest is known as one of South America's key bird-watching hotspots. Then on Sunday, she visited the iconic falls.
The Protected Areas Commission (PAC), which hosted the tour to the falls, extended a hearty welcome to the Guyanese-born star and her relatives. The Black Panther star was photographed standing in awe gazing over the mighty falls. Additionally, she interacted with several staff of the PAC.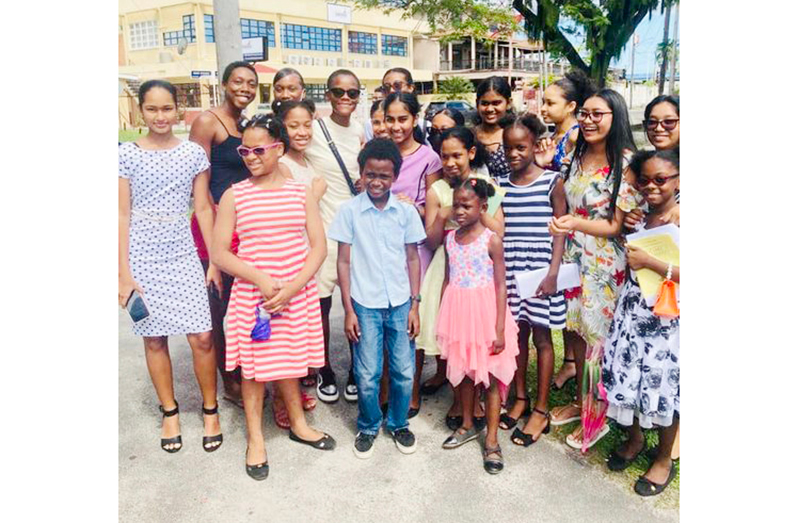 Renowned pilot Captain Gerry Gouveia also shared a photo of Wright with a bright smile enjoying the scenery.
Wright also paid a visit to the children of Sacred Heart Roman Catholic Church at Main Street, Georgetown. The organisation, in a Facebook post, commended the Guyanese-born star for spending time with the children.
"How Cool! Our children were able to have this photo with visiting Guyanese-born, internationally acclaimed actress Letitia Wright who was more than willing to stop and interact with the young, enthusiastic fans on her tour of Main Street," the post read.
Decades ago, a young Wright left her home at Goed Intent, West Bank Demerara, for the United Kingdom to pursue a dream she hoped would one day be a reality.
On Friday, Wright was heralded in by a cultural extravaganza of steel pan players, drummers and dancers at the Cheddi Jagan International Airport (CJIA). She was also welcomed home by her grandmother, father and Guyana's Minister of Tourism, Industry and Commerce, Oneidge Walrond.
Prior to the nature tour at the Iwokrama International Centre for Rain Conservation and Development, Wright received a hearty welcome from the First Lady of Guyana, Arya Ali.
The warm exchange was shared on social media with the following post:
"Welcoming home our very own Letitia Wright or, what many of us prefer to call her, the Black Panther. Incredible few minutes interacting with this humble daughter of the soil who is here to explore her motherland, share her experiences and create memories with us over the next few days.
"Letitia is an inspiration to every little child in Guyana with a dream. Her story inspires us to work hard and never quit on those dreams. We celebrate her, today and always. Welcome home, Black Panther."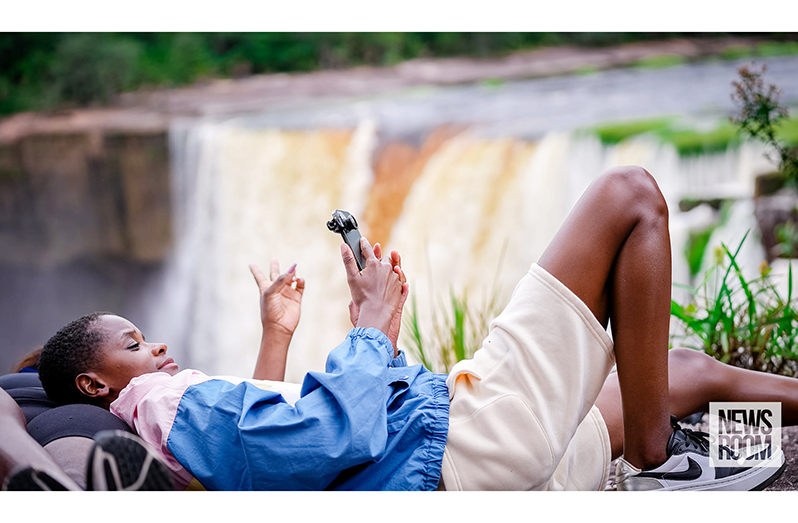 Wright has also starred in Sing 2, which was Oscar-nominated for best-animated feature; Death on the Nile; The Silent Twins; the movie adaptation of Ready Player One; Aisha; Avengers End Game; Avengers Infinity War; Mangrove; Urban Hymn; Guava Island and many others.
The movie star was extended an invitation by President, Dr Irfaan Ali back in November 2022, to visit her homeland.