NUMEROUS fathers and father figures across Guyana dedicated Sunday towards spending time with their families as part of a special 'Home with Dad' day organised under President, Dr. Irfaan Ali's 'Men on Mission' (MoM) initiative.
Fathers and father figures posted photos and videos of them engaging in bonding activities such as cooking, reading, playing sports or watching a movie with their kids.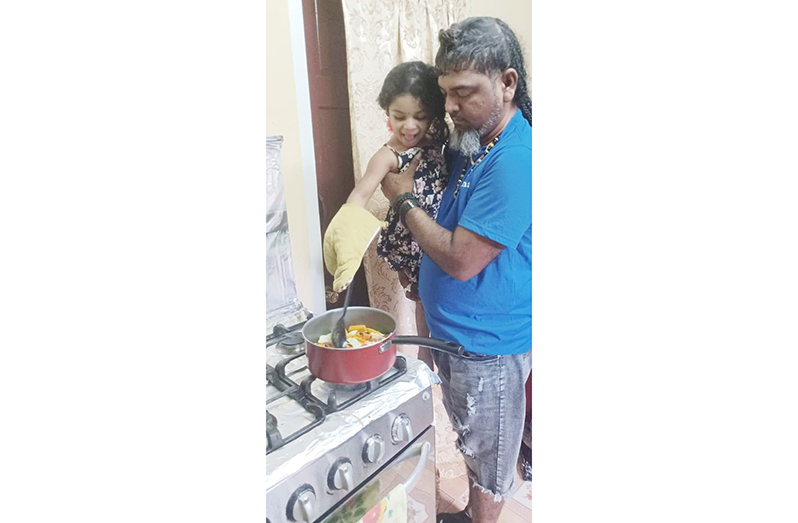 The tag #Homewithdad was trending across the nation, as these men showcased the many ways in which they were connecting with their children.
President Ali joined in on the challenge and shared a picture on his Facebook page of him and his son, Zayd, spending quality time together.
Fathers in the Guyana Police Force did not skip out on the fun, as several of them showcased sentimental moments within the day.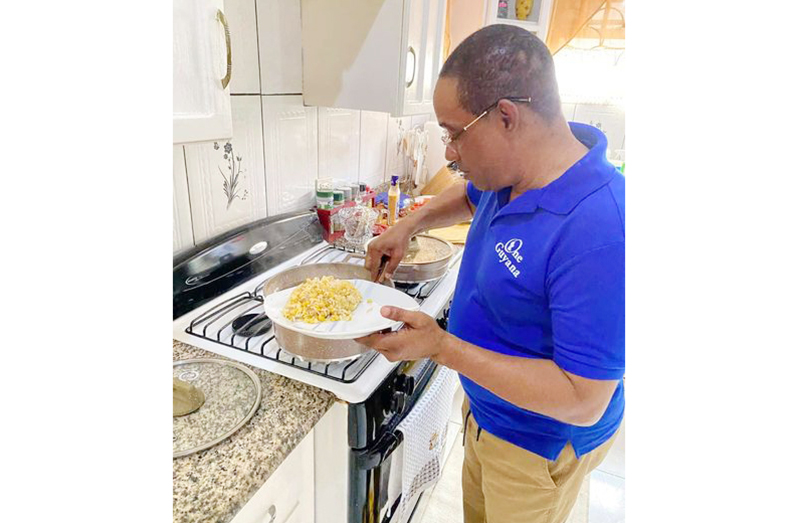 Commissioner of Police (ag), Clifton Hicken; Deputy Commissioner 'Administration', Calvin Brutus, and Police Commander for Regional Division #9, Senior Superintendent Raphael Rose were some of the officers who took on the MoM challenge and "cooked up a storm" in their kitchen.
Also, Deputy Commissioner 'Operations' (ag) of the GPF, Ravindradat Budhram and his sons engaged in some bonding time by playing sports.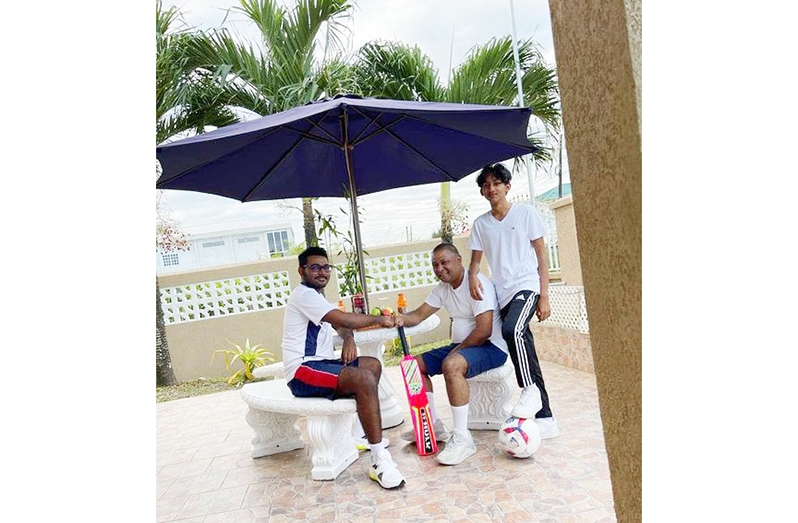 The Regional Culture, Youth and Sports Officer, of Region Six, Omeshwar Sirikishun, exhibited a sentimental moment of him in the kitchen creating great memories with his daughter.
More so, backyard adventures were even chosen as a way for fathers to bond with their children. Rayaz Mohamed shared an affectionate moment with him and his son on Facebook "on a mission" exploring their surroundings for backyard critters.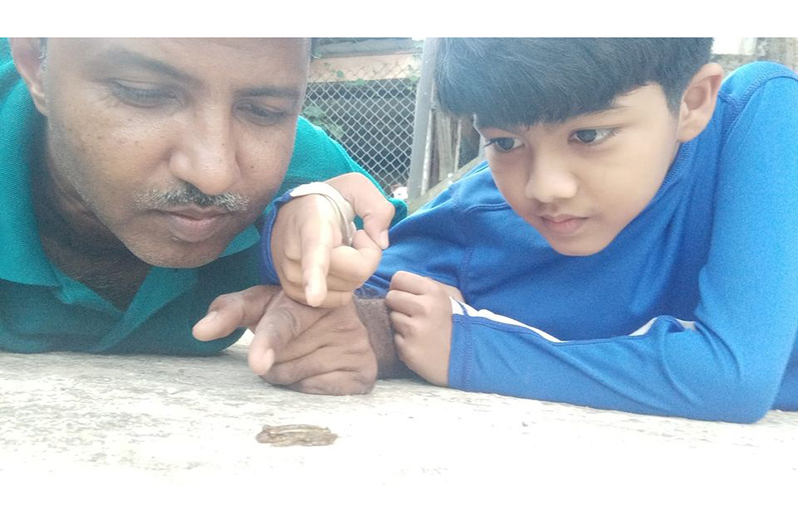 The MoM initiative, a brain child of President Ali, is a movement aimed at impressing upon men the importance of responsibility, being role models and demonstrating a collective will to shoulder a progressive system to support Guyana's developing society.
Through this initiative, the President envisions that approximately 150 houses across the country will be constructed for vulnerable persons who have their own lands.
Another important part of the initiative, he added, is to work with young people to provide coaching, mentoring, and motivation. It is also geared towards creating a new movement through which there is a greater appreciation among men for the way they take individual and collective action.