Young entrepreneur setting positive example
Young entrepreneur Alicias Solomon has a passion for caring for the elderly. So much so, that she decided to make it her life's work. Solomon, who is a nurse by profession, established the Royalty Home Care and Private Nursing Services and serves as the Director of the establishment which trains personnel in taking care of the Elderly. The Pepperpot Magazine recently sat down with Alicia, to get an in depth perspective and look regarding the purpose of the company.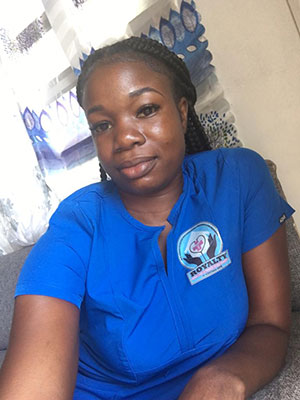 "The idea came from work because by profession, I am a nurse so, normally, when we have patients on the ward and when they are discharged their relatives cannot provide that care to them, so they will ask if we know of any nurse who will give homecare or if we know of any good homecare place,"Solomon explained to the Pepperpot Magazine
"Right now, there is a high demand for Home Care in Guyana because I am not aware of any other nurse or persons who provide home care services other than Royalty Home Care and there are a lot of persons who are hospitalised and their relatives cannot provide that home care for them. It was this that provided an impetus for my setting up of this caring institution," Alicia told the Pepperpot Magazine.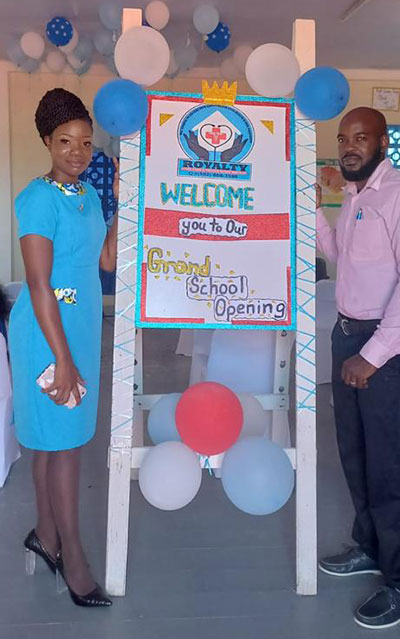 Alicia, noted that she had previously provided the services free of cost while performing duties as a nurse and also seeing the need for home caring nursing.
Since she began in August of this year, the 25-year-old Director made it clear that in the initial stage, the response by the general populace was not quite receptive, as time progressed the response has been good.
"The majority of the patients we have are full-time right now. We have patients with chronic illnesses. Additionally we are working on setting up a plan whereby we can work with seniors on a pension plan," she explained, while underscoring the fact that cost plays a major role. "Sometimes it isn't all about the money."
For the establishment, care plays a major role in taking great care of Guyana's Senior citizens across the country, who have laboured and sacrificed in various professions.
The 25-year-old shared that depending on the severity of the case, house-to-house visits may be required when it comes to caring for seniors.
" If we can reach out to our seniors and provide these health talks, we are planning on having that done as well, so we can prevent the seniors from getting sick, by educating on issues such as dieting and so on," Alicia told the Pepperpot Magazine.
Plans for the future
There are plans by the institution to garner its own building and spread its wings to the outlined regions of Guyana
" I want to provide a home for persons, who have been left abandoned by relatives, who do not have the wherewithal to take of those who need specialised care and attention. I want to be on the run for 24 hours," Alicia noted .
Operating from the West Coast of Demerara, the institution provides its home care operations throughout the ten administrative regions of the country.
Royalty Care Services include services such as physiotherapy, personal care, monitoring vital signs, administering medication, meal planning, and other tasks such as getting in and out of bed and checkups at clinics among others.
Nurses and Doctors have come on board to provide full medical care to Royalty and are employed full-time. She explained that they have various service packages that cater to all situations.
Solomon noted that a school has been set to provide training for all categories of patient care personnel to further equip them with the necessary tools to provide quality health care .